Cabaret weekends from just £99 per person!
Are you looking to shake things up and try something new? Why not try one of our Cabaret Breaks?
Cabaret Breaks are a great way to spend your weekend. Escape the seriousness of daily life and indulge in a great party weekend to let your hair down. Our Cabaret Breaks offer something different to our usual tours, where entertainment is key. Local cabaret acts have been handpicked to provide quality entertainment both nights you spend at the hotel, ensuring your weekend is unforgettable. 
Spend the night with like-minded people and enjoy with friends or use it as a chance to make new friends. Let us set the scene for you and take care of all the details, so all you need to do is show up and enjoy!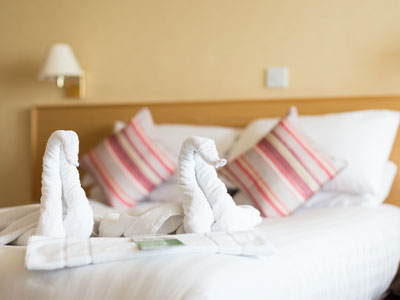 Enjoy a great weekend at one of our great Leisureplex Hotels. Complete with a fully equipped bathroom and cosy bed to give you maximum resting opportunities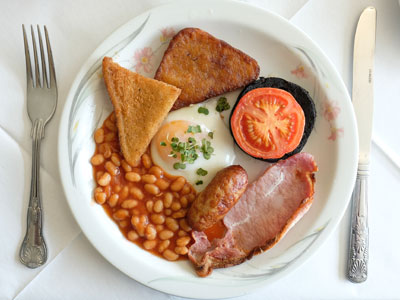 Enjoy a traditional British breakfast and a hearty evening meal. And to make it even better, you'll get a free drink with your evening meal each night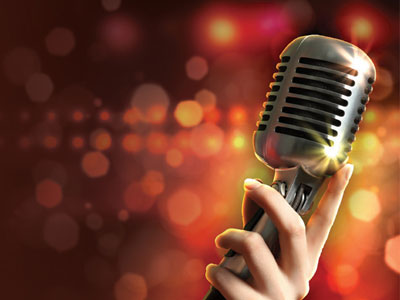 Local cabaret acts are hand selected to give you the optimum setting for a party weekend. Find great entertainment under the same roof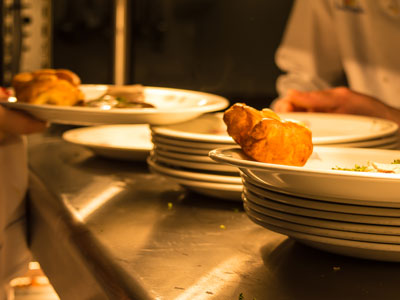 Round off your indulgent weekend with an indulgent Sunday Lunch, the perfect way to finish your weekend and energise you for the travels back
Avoid the hassle of feeder routes and interchanges, you can join these breaks at your local joining point and be transported straight to the hotel
Return Travel to Local Joining Point
At the end of the weekend, you will be taken straight to your local joining point, avoiding the wait at interchanges for a more seamless journey 
To make your weekend even better, there are no single supplements charges so you can truly relax without stretching the budget
Click on your departing area to find a cabaret weekend now!
Departing from North West
Departing from North East
Departing from the North West
Resort & Hotel
Code
Departure
Price
Pick-up Points

 

Blackpool 

Queens Hotel

3305AW
Jan 17
£99pp
Bradford, Halifax, Huddersfield, Rochdale, Bury, Bolton
BOOK NOW

Llandudno

Hydro Hotel

3350EW
Feb 28
£99pp
Southport, Formby, Walton, Liverpool, Birkenhead, Wallasey, Ellesmere Port

BOOK NOW

Blackpool

Queens Hotel

3305BW
Mar 13
£99pp
Huddersfield, Rochdale, Oldham, Manchester, Salford, Leigh, Wigan
BOOK NOW

Blackpool

Queens Hotel

3305CW
Mar 13
£99pp
Macclesfield, Stockport, Altrincham, Sale, Bolton, Chorley, Leyland, Preston
BOOK NOW

Scarborough

Cumberland Hotel

3276DW
Mar 13
£99pp
Farnworth, Bolton, Blackburn, Burnley, Nelson, Colne, Skipton
BOOK NOW

Llandudno

Hydro Hotel

3350EW
Mar 20
£99pp
Southport, Formby, Walton, Liverpool, Birkenhead, Wallasey, Ellesmere Port
BOOK NOW
Departing from the North East
Resort & Hotel
Code
Departure
Price
Pick-up Points
 

Scarborough

Cumberland Hotel

3276BE
Mar 13
£104pp
Newcastle, Gateshead,
Chester-le-Street, Durham,
Spennymoor, Bishop Auckland,
Newton Aycliffe, Darlington
BOOK NOW
Departing from the Midlands
Resort & Hotel
Code
Departure
Price
Pick-up Points
 

Weston-super-Mare

Anchor Head Hotel

3100FM
Feb 7
£99pp
Leicester, Hinckley, Sutton Coldfield, Birmingham, West
Bromwich, Dudley, Cradley Heath, Stourbridge, Kidderminster
BOOK NOW

Blackpool

Queens Hotel

3305AM
Feb 21
£99pp
Cannock, Stafford, Stone, Newcastle-under-Lyme, Hanley, Burslem, Tunstall, Crewe
BOOK NOW

Eastbourne

Queens Hotel

3215BM
Feb 21
£99pp
Dudley, West Bromwich, Sutton Coldfield, Birmingham, Sheldon, Coventry
BOOK NOW

Porthcawl

Seabank Hotel

3385EM
Feb21
£99pp
Wolverhampton, Cannock, Lichfield, Tamworth (Town), Nuneaton,
Coventry, Sheldon, Hopwood Services (M42)
BOOK NOW

Great Yarmouth

New Beach Hotel

3261GM
Feb 28
£99pp
Derby, Burton-upon-Trent, Swadlincote, Lichfield, Tamworth (Town), Atherstone, Nuneaton, Hinckley
BOOK NOW

Weston-super-Mare

Anchor Head Hotel

3100EM
Mar 6
£119pp
Wolverhampton, Cannock, Lichfield, Tamworth (Town), Nuneaton,
Coventry, Sheldon, Hopwood Services (M42)
BOOK NOW

Blackpool

Queens Hotel

3305CM
Mar 13
£99pp
Leicester, Hinckley, Nuneaton, Atherstone, Tamworth, Lichfield
BOOK NOW
Resort & Hotel

Code

Departure

Price

Pick-up Points

 

Weston-super-Mare

Anchor Head Hotel

3100FC
Feb 7
£99pp
Watford, Ruislip, Slough, Maidenhead, Bracknell,
Basingstoke, Thatcham, Newbury
BOOK NOW

Eastbourne

Queens Hotel

3215AC
Feb 14
£99pp
Sittingbourne, Stroud, Gravesend, Dartford,
Bexleyheath, Bromley, Croydon, Orpington
BOOK NOW

Eastbourne

Queens Hotel

3215BC
Feb 14
£99pp
Witney, Oxford, Abingdon, Wantage, Didcot,
Wallingford, Reading
BOOK NOW

Eastbourne

Queens Hotel

3215CC
Feb 21
£99pp
Harlow, Ware, Hertford, Welwyn, Watford, Slough
BOOK NOW

Eastbourne

Queens Hotel

3215DC
Feb 21
£99pp
Southend, South Benfleet, Basildon, Romford,
Enfield, Croydon
BOOK NOW

Porthcawl

Seabank Hotel

3385GC
Feb 21
£99pp
Staines, Wokingham, Reading, Wallingford, Didcot,
Abingdon, Oxford, Witney
BOOK NOW

Great Yarmouth

New Beach Hotel

3261HC
Feb 28
£99pp
Croydon, Bromley, Orpington, Bexleyheath, Dartford,
Brentwood, Harlow, Witham, Colchester
BOOK NOW

Porthcawl

Seabank Hotel

3385FC
Feb 28
£99pp
Watford, Ruislip, Slough, Maidenhead, Bracknell,
Basingstoke, Thatcham, Newbury
BOOK NOW

Weston-super-Mare

Anchor Head Hotel

3100GC
Mar 6
£99pp
Staines, Wokingham, Reading, Wallingford, Didcot,
Abingdon, Oxford, Witney
BOOK NOW