Tripadvisor
Our Leisureplex Hotel's have regularly been awarded with the Tripadvisor Travel's Choice and Certificate of Excellence. Don't just take our word for it, take a look on Tripadvisor for some of our great reviews!

Great customer service
We pride ourselves on our high standards and from the moment you make your first enquiry to the last day of your holiday, we will offer you the very best service, ensuring you have the most enjoyable holiday.

Value for money
At Alfa Travel we are dedicated to making sure we exceed our customers expectations with quality, value for money holidays. There are no hidden surcharges and most of our holidays include excursions as detailed in the itinerary.

Amazing tours
Whether you're looking for a new adventure or seeking to rediscover the hidden delights of some of our most loved seaside resorts, with a variety of breaks to choose from, we think you'll find the perfect holiday with us.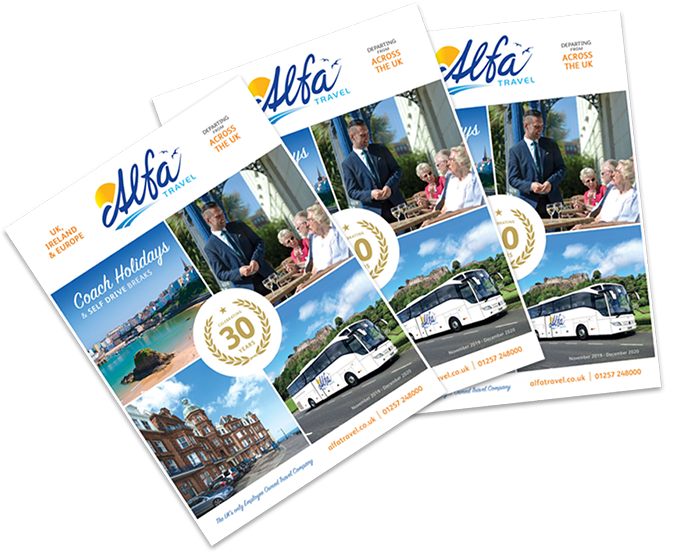 Packed with inspiring holiday ideas, as you browse through our latest brochures you will discover a fantastic range of carefully planned coach holidays, River Cruise and hotel breaks across the UK, Ireland and Europe.
We're always working hard to bring you even more new holidays and excursions. Take a look at the 'Alfa Includes' throughout our brochures to see exactly what's included in the itinerary in each of our holidays.
Latest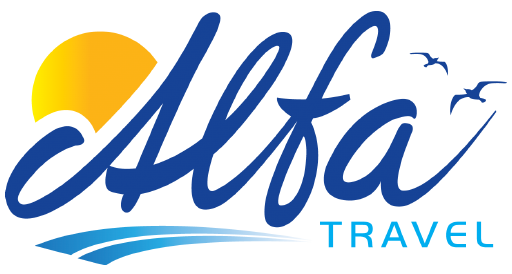 Offers
Your chance to be a winner
Give a gift to someone special
At Alfa Travel we pride ourselves on offering quality, value for money holidays to the best resorts in the UK, Ireland and Western Europe. On the 1st July 2015 we made the exciting transition to Employee Ownership. As committed Employee Owners, we are now even more determined to ensure a fantastic customer experience.
The meticulous planning which goes into ensuring we deliver a recognised standard time after time means that our staff know that the details have been taken care of and they can focus on the most important part of the operation – our customers!
With such a wide variety of breaks to choose from across the UK, Ireland and Europe, there really is something for everyone with Alfa Travel.
Uncover some new destinations on our popular River Cruise tours, board one of our coaches for a holiday packed with inspiring itineraries and excursions, discover the magical island of Jersey with one of our By Air tours, enjoy some of the best cabaret acts with our entertainment breaks. Or if a coach holiday isn't for you, then perhaps take advantage of our unbeatable value for money Self Drive Hotel Breaks.
Exceptional Service as Standard
Take the stress out of your holiday travel arrangements and choose a break with Alfa Travel. From the moment you make your first enquiry, to the last day of your holiday, our dedicated Employee Owners will help make it an experience to remember.