AT ALFA TRAVEL WE ARE PROUD OF OUR RANGE OF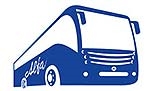 Most of our coach holidays are operated by our own fleet of mostly luxury Mercedes coaches, all of which have an on board washroom and are air conditioned.
We also work with selected third party coach holiday operators who supplement our own fleet during peak periods. The facilities on third party coaches may vary, but the majority have air conditioning.
We are members of the Coach Tourism Association – bodies established to encourage standards of excellence in our industry.
We're proud of our expanding fleet of modern coaches which offer our customers the highest standards of safety, comfort and style.
Find your nearest pick-up point
We will pick you up close to home and take you to your nearest interchange where you will embark on your tour coach and be whisked away to your holiday destination. Simply enter your postcode into the search box below to find the pick-up points nearest to you
Your Postcode
Please enter your post code. For example: PR7 6AF
Our own fleet of Alfa Travel Coaches provide
It's greener to travel by coach
Travelling by coach means that you don't have to worry about harming the environment. Not only are coaches the safest form of transport but they are also one of the greenest; only walking and cycling produce lower carbon emissions.
Alfa Coach Drivers are trained to ensure they really do go that extra mile!
At Alfa we believe in giving our staff the tools they need to provide the service you expect. Our drivers are an important part of your holiday, which is why they are carefully vetted for their driving ability and customer service. Alfa then continually invest in driver training and seminars, which is what makes our drivers some of the best in the industry and keeps them at the top of their profession.
The majority of our holidays operate using interchanges. Clients are collected from their local joining point and taken by feeder coach to a central interchange.
 
Here they transfer to their tour coach. The same procedure operates in reverse at the end of the holiday.
 
Our interchanges are based in our 5 key areas, look at the area from which you intend to start your coach holiday.
Our interchanges:
 

North West – Burtonwood

North East – Bowburn

Yorkshire – Woodall

Midlands – Tamworth

South East – Reading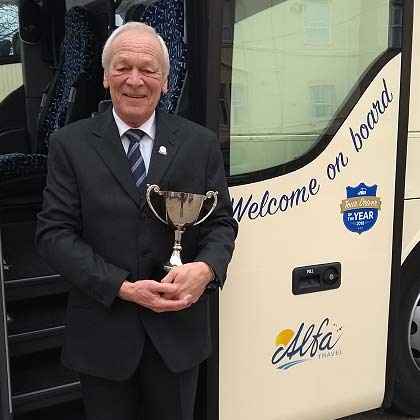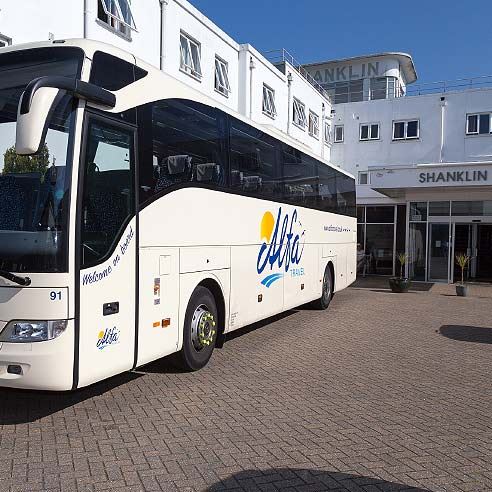 We receive many requests for details of the coaches we operate. To see a full list of vehicles which we own and operate please click on the link below. Please note that there are also many other vehicles in our livery operated by other companies on our behalf.
Pre-booked seats apply on tour coaches only (not feeder coaches). Some hired coaches have alternative seating plans in which case the row and nearside/offside position shown on this plan determine your seat. We also work with selected third party coach operators who supplement our own fleet during peak periods.

PLEASE NOTE: DUE TO LEGAL WEIGHT RESTRICTIONS ON OUR COACHES WE CANNOT ACCOMMODATE ANY FORM OF SCOOTER ON THE OUTBOUND OR INBOUND JOURNEY, PLEASE CONTACT OUR CUSTOMER RELATIONS DEPARTMENT ON 01257 248134 FOR INFORMATION ON HIRING A SCOOTER IN RESORT. FOR MORE INFORMATION PLEASE SEE OUR TERMS AND CONDITIONS. 
Have you considered holiday insurance?
Are you looking for peace of mind on your next holiday? You are not obliged to take the insurance we offer, however, with prices starting from just £14 you can protect your holiday whether it be in the UK or overseas with our great value insurance cover. Note, that it is a condition of booking that you must have some form of travel insurance prior to travelling with us.
If you fancy venturing further afield then why not try one of our coach holidays to Europe. We believe the journey is just as important as the destination. Passing through some of the best scenery Europe has to offer, on our longer tours we include overnight stays en route so you can enjoy the journey in comfort without feeling rushed.
Frequently asked questions
Our dedicated Groups Team can help you organise the perfect group getaway. From Coach Holidays and Self Drive Breaks to River Cruises, we pride ourselves on offering a fantastic range of holidays to suit any group.