At Alfa Travel we pride ourselves on offering quality, value for money coach holidays to the best resorts in the UK and Ireland.
Our mission is to exceed our customers' expectations in providing a memorable, high quality holiday experience characterised by professional standards of service and a warm and friendly welcome.
On the 1st July 2015 staff took over the driving seat of the Alfa Leisureplex Group when we made the exciting transition to Employee Ownership.
We believe that Employee Ownership produces more commitment to delivering a quality customer experience and higher standards of customer service. Employee Ownership makes us a different sort of company and we always try to ensure this is evident in all our interactions with customers and suppliers.
We have almost 700 employees across the Alfa Leisureplex Group. The majority of our staff are located at our 21 Leisureplex Hotels, which are in superb locations throughout the UK.
From the moment you make your first enquiry to the last day of your holiday, we will strive to offer you the very best service.
Most importantly, being Employee Owned means that everyone is working together as one team to provide you with the very best service to ensure you have an enjoyable holiday!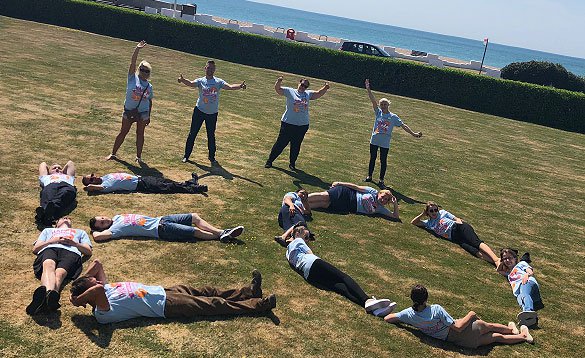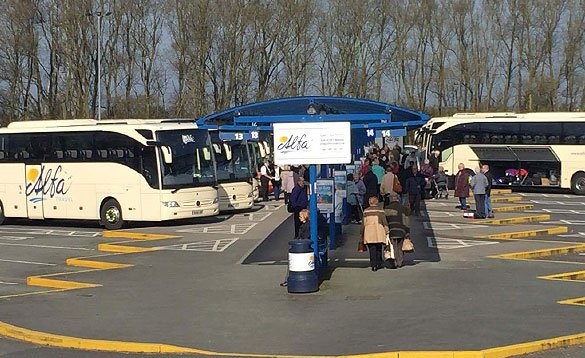 We operate from a great number of local, convenient pick up points in six key locations across the UK: North West, North East, Yorkshire & East Midlands, Midlands, South and Eastern & South East.
We will pick you up close to home and take you to one of our interchanges where you will join your tour coach and be whisked away to your holiday destination. As soon as you board your tour coach, your holiday begins! All you have to do then is simply sit back, relax and enjoy the scenery en route to your chosen destination.
Many resorts feature hotels belonging to our sister company Leisureplex and we supplement these with carefully selected partner hotels to ensure we provide you with reliable, quality accommodation.
The majority of our holidays include excursions as outlined in the itinerary and our friendly, experienced drivers and staff are on hand to help you every step of the way. Simply look out for the 'Alfa Includes' throughout the website and in our brochures to see exactly what's included in the itinerary in each of our holidays.
Coach Holidays –
We are proud of our expanding fleet of modern coaches which offer our customers the highest standards of safety, combined with our friendly, experienced drivers to ensure you enjoy your coach trip in comfort and style.
Self Drive Hotel Breaks –
As well as coach holidays we have also designed a Self Drive Hotel Break package with varying durations to choose from as well as a fabulous selection of locations to explore throughout the UK. These breaks provide you with the flexibility to make your own way to the hotel, explore the resort at your leisure, yet still be reassured you will receive the quality accommodation and premium service that comes with every Alfa holiday.