There are so many reasons why everyone should visit Scotland at least once in their lifetime. From the magical highlands to the beautiful islands, take a look at our highlights below to discover why Scotland is a must-visit travel destination.
In between Scotland's imposing mountains, you will find some fascinating cities. Glasgow and Edinburgh are two amazing historic cities with exceptional galleries, museums and restaurants to explore. Edinburgh, Scotland's capital, is dominated by the ancient Arthur's Seat and Edinburgh Castle, which hosts the Crown Jewels. Other hard to beat cities include Aberdeen which is home to the new Highland Games Centre and Inverness which is home to an array of historic buildings including Inverness Castle and St Andrew's Cathedral.
Tours to Aberdeen and Glasgow
Go in search of the famous 'Nessie' at Loch Ness, which is undoubtedly one of Scotland's most famous attractions. People have travelled to Scotland from all over the world to try and spot the beloved Loch Ness Monster, most commonly known as 'Nessie'.
The ever popular Isle of Skye showcases dramatic rocky outcrops intertwined with an intriguing rich history. We include a short tour of this enchanting island on selected holidays to Fort William.
Scotland is studded with an astonishing number of castles and legends in abundance. For example, you can delve into Scotland's turbulent past at Inveraray Castle or visit the setting for Shakespeare's 'Macbeth' at Glamis Castle. Edinburgh Castle and Balmoral Castle are known to be among the best castles in Scotland.
Head for the far Northern reaches of the British mainland with a tour that incorporates coast, city and country in a fascinating introduction to the Highlands. Drink in the spectacular scenery from our base in Strathpeffer. Journey into Britain's most spectacular region with towering mountains, glistening tarns and lochs, granite cities and hardy farming towns.
Highland Highlights Tours
More great reasons to visit Scotland as highlighted by some of our very own Employee Owners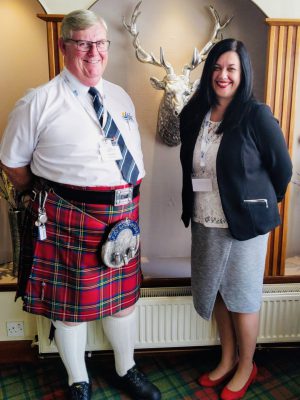 "Fort William is the self-styled Outdoor Capital of the UK, home to the highest mountain in Britain towering above us at 4411ft. An ideal base for exploring the beauty of the Highlands and Islands, discover the Islands of Mull and Skye or take your chance at spotting the Loch Ness Monster! For those wanting to chill and take in the beautiful views of Loch Linnhe from the front facing bedrooms or the public rooms you may be lucky to see some otters, porpoise, seals and many more!"
Tony Riley, Alfa Tour Driver & Clair Adams, General Manager, Croit Anna Hotel Fort William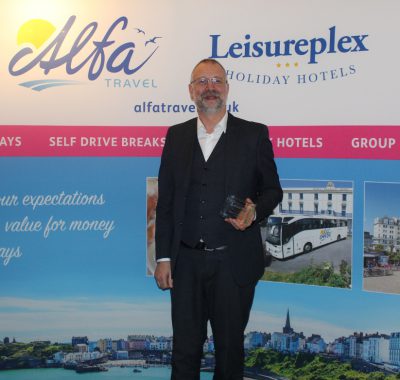 "A holiday to Dunoon is one that you will return from feeling refreshed. With breath-taking scenery, abundant wildlife, cruise ships and submarines passing by on the Clyde, watching the world go by will really keep you occupied. Views from the hilltops over the Firth of Clyde provide simply awesome photo opportunities. The botanic gardens at Benmore is a must do visit, as is the wee town of Inveraray, with its fairy tale castle, home of the Duke of Argyll. I have lived and worked at the Selborne Hotel for over 20 years… I never get tired of all that Dunoon and Argyllshire has to offer."
William Honeyball, General Manager, Selborne Hotel, Dunoon
Scottish Single Saver – No Single Supplement at Leisureplex Hotels*
There are no single supplements for guests staying in single rooms at our Leisureplex Selborne Hotel in Dunoon or Croit Anna Hotel in Fort William regardless of when you book your holiday. Plus, if you prefer the comfort of a double room, you will only be charged our standard Leisureplex single supplement price. T&C's apply, subject to availability.