Bank Holidays are the perfect opportunity to get away for a few days and treat yourself to a well deserved break! May Bank Holidays with Alfa are perfect for a long weekend away, with warmer weather and longer days so you can make the most of your time away. Plus, with our range of 21 seaside resorts, you can use this chance to bask under the sun and indulge in some quality 'me-time'. Or perhaps it is the perfect time to arrange a holiday with your friends or partner, with everyone likely to have the day off. 
Whatever you choose, make the most of the Bank Holiday and transform it into a fantastic experience.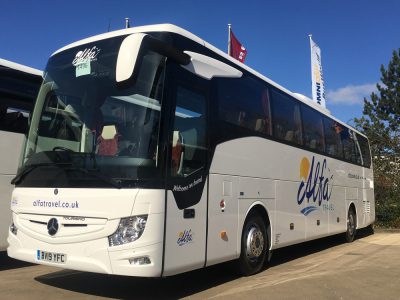 Choose from a wide range of coach holidays so you can sit back and relax from the start of your holiday to the end. Many of our coach holidays come with excursions that are included in the price so you can truly make the most of your long weekend. Travel in comfort with our luxury Mercedes coaches as you are taken around to some of the wonders of Great Britain.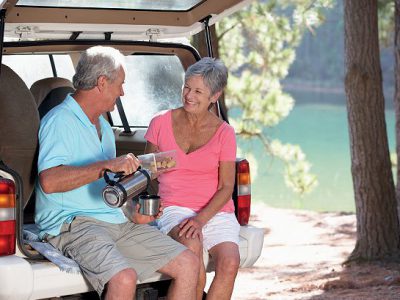 Our Self Drive Hotel Breaks offer you complete flexibility. You can arrive at your own comfort and leave when you are ready. All of our hotels are located in popular holiday destinations and are placed conveniently within the resort for exploring so there will be plenty for you to fill you holiday with. Or you can take a short walk to the nearest beach where you can relax under the sun. 
Victory in Europe Day marks the day towards the end of World War Two, where celebrations erupted on streets all over the world. To commemorate this crucial day in history, the government has pushed back the Early May Bank Holiday from the 5th of May to the 8th of May. Celebrate VE Day with a coach holiday or self drive break within the UK as the nation honours this day with true British patriotism. 
| | | | | | | |
| --- | --- | --- | --- | --- | --- | --- |
| 3rd May | Weston Super Mare | 102NE | 7 Days | Departing from North East | From £284pp | BOOK NOW |
| 3rd May | Tenby | 382M | 7 Days | Departing from Midlands | From £424pp | BOOK NOW |
| 3rd May  | Eastbourne | 218EC | 7 Days | Departing from South | From £329pp | BOOK NOW |
| 6th May | Ilfracombe | 5111 | 5 Days | Departing from North West | From £219pp | BOOK NOW |
| 6th May | Scarborough | 5276Y | 5 Days | Departing from Yorkshire | From £199pp | BOOK NOW |
| 8th May  | Cromer | 3265SD | 3 Days | Self Drive | From £119pp | |
May graces us with 2 Bank Holidays so we have plenty of opportunity to make use of the extra days off. May is a great time to treat yourself to a well deserved break as it helps to break up the year. Plus, with lovely weather at the height of Spring, the best time to experience a UK holiday is now! 
20th May
Blackpool
5305Y
5 Days
Departing from Yorkshire

From £174pp

BOOK NOW

20th May
Torquay
5152
5 Days 
Departing from North West

From £224pp

BOOK NOW

22nd May
Great Yarmouth
4260SD
4 Days

Self Drive

From £144pp

23rd May 
Weymouth
5165M
5 Days
Departing from Midlands

From £289pp

BOOK NOW

23rd May 
Bognor Regis
5205NE
5 Days
Departing from North East

From £254pp 

BOOK NOW

 
23rd May 
Arran
400EC
8 Days
Departing from South 

 From £374pp

BOOK NOW