The Marsham Court Hotel becomes partner hotel
A FAMILY RUN HOTEL IN THE HEART OF BOURNEMOUTH
Alfa Travel are delighted to announce that the family run Marsham Court Hotel, situated in the heart of bustling Bournemouth, is the latest hotel to become one of our preferred partner hotels.
A refreshing blend of contemporary and friendly seaside ambiance, the recently renovated Marsham Court, offers the same levels of hospitality and friendly service that you have come to expect as standard with Leisureplex Hotels.
The Marsham Court offers high-quality accommodation in a wonderful location, boasting stunning views across Bournemouth Bay edging the beautiful Dorset coastline and sparkling sea in Bournemouth.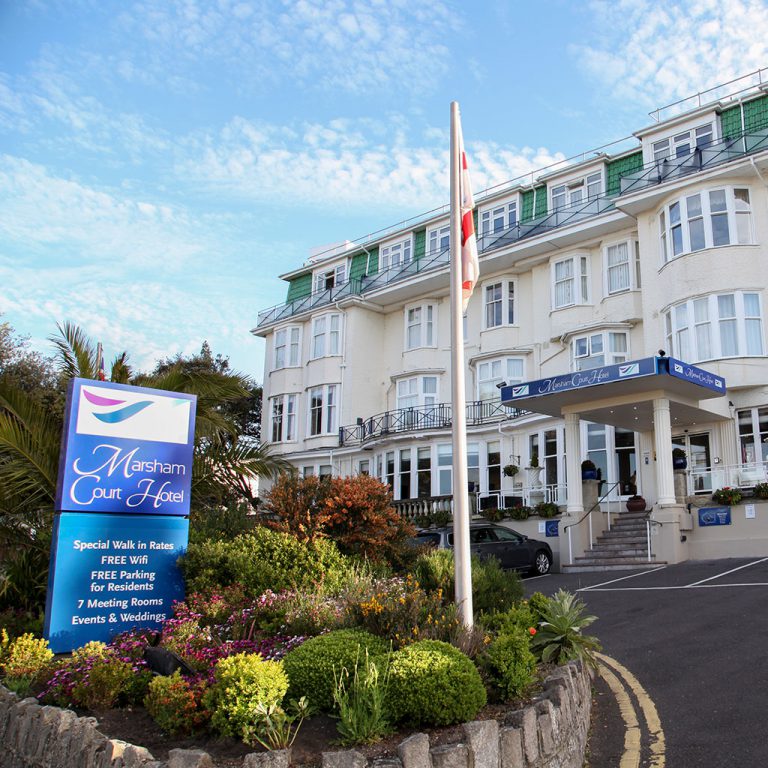 The Marsham Court Hotel offers a variety of comfortable rooms some with balconies and wonderful views over Bournemouth's golden sandy beaches. The hotel features spacious guestrooms outfitted with modern lifestyle amenities, including high speed wireless internet.
Please note that all of the bedrooms differ in shape and size and are furnished accordingly.
North West
Search for Bournemouth Breaks departing from the North West
Midlands
Search for Bournemouth Breaks departing from the Midlands
South East & East Anglia
Bournemouth Breaks departing from South East & East Anglia
Yorkshire
Search for Bournemouth Breaks departing from Yorkshire
South Central
Bournemouth Breaks departing from South Central