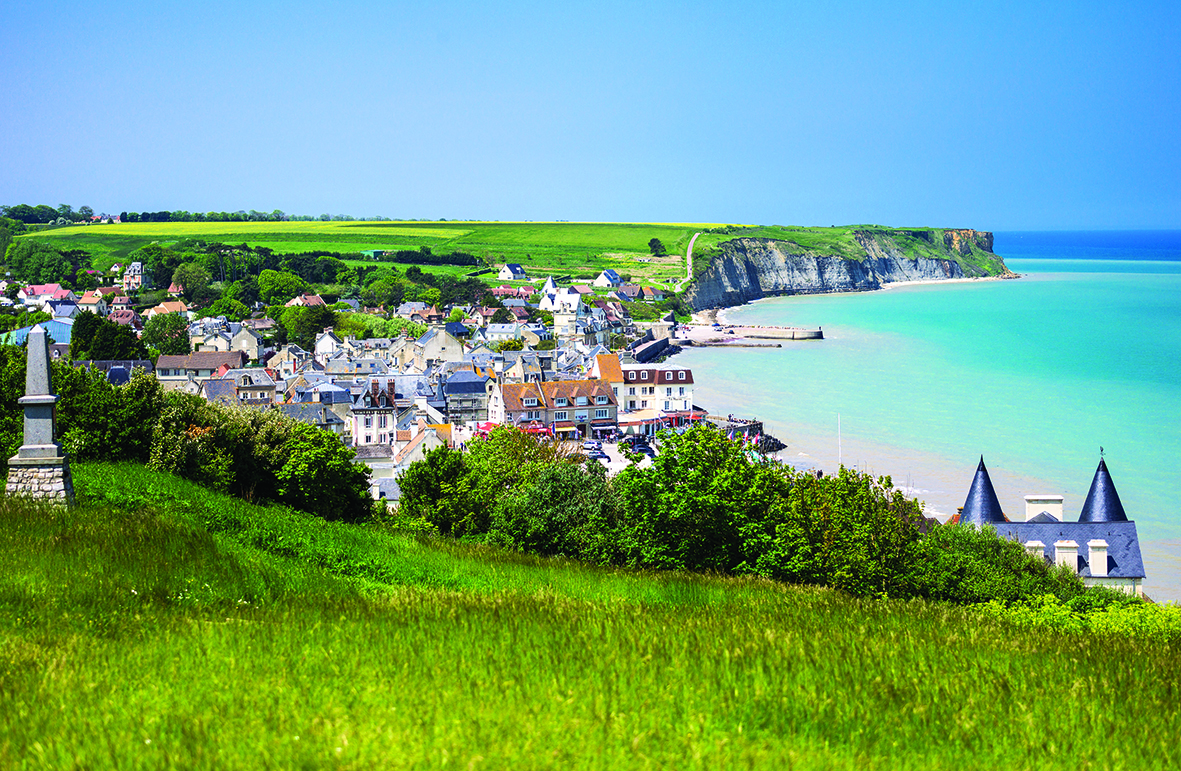 FRANCE-Arromanches-BS129743861
Sit back, relax and enjoy the views as we take you to some of the best resorts in Europe and Ireland.
Passing through some of the best scenery Europe has to offer, on our longer tours we include overnight stays en route so you can enjoy the journey in comfort without feeling rushed.
To view our 2019 tours simply choose your departing area below...
Departing from North West
| | | | | | |
| --- | --- | --- | --- | --- | --- |
| Departure Date | Code | Tour | Duration | Price From |   |
| May 19 | 889 | Bantry Bay & Cork | 7 Days | £494pp | |
| May 22 | 812 | Beautiful Belgium | 5 Days | £334pp | |
| May 26 | 882 | Kerry & Dingle | 7 Days | £544pp | |
| Jun 9 | 859 | Dordogne | 8 Days | £549pp | |
| Jun 10 | 886 | Belfast & Giant's Causeway | 5 Days | £419pp | |
| Jun 16 | 889 | Bantry Bay & Cork | 7 Days | £509pp | |
| Jun 22 | 852 | Annecy & French Alps | 8 Days | £589pp | |
| Jun 26 | 893 | Lake Maggiore | 10 Days | £749pp | |
| Jul 6 | 863 | Black Forest & Alsace | 8 Days | £549pp | |
| Jul 7 | 859 | Dordogne | 8 Days | £549pp | |
| Jul 10 | 855 | Great War in Flanders | 5 Days | £339pp | |
| Jul 31 | 812 | Beautiful Belgium | 5 Days | £354pp | |
| Aug 3 | 863 | Black Forest & Alsace | 8 Days | £549pp | |
| Aug 4 | 883 | County Clare & Galway | 7 Days | £494pp | |
| Aug 11 | 882 | Kerry & Dingle | 7 Days | £579pp | |
| Aug 18 | 889 | Bantry Bay & Cork | 7 Days | £509pp | |
| Aug 24 | 852 | Annecy & French Alps | 8 Days | £599pp | |
| Aug 25 | 885 | Wicklow Mountains & Kilkenny | 7 Days | £509pp | |
| Aug 28 | 800 | Austrian Tyrol | 11 Days | £764pp | |
| Aug 28 | 855 | Great War in Flanders | 5 Days | £344pp | |
| Aug 28 | 893 | Lake Maggiore | 10 Days | £754pp | |
| Sep 2 | 886 | Belfast & Giant's Causeway | 5 Days | £419pp | |
| Sep 8 | 883 | County Clare & Galway | 7 Days | £489pp | |
| Sep 11 | 890 | Ligurian Riviera | 10 Days | £704pp | |
| Sep 11 | 894 | Treasures of Tuscany | 12 Days | £789pp | |
| Sep 15 | 882 | Kerry & Dingle | 7 Days | £559pp | |
| Sep 15 | 884 | Mayo & Sligo | 7 Days | £504pp | |
| Sep 15 | 889 | Bantry Bay & Cork | 7 Days | £494pp | |
| Sep 22 | 863 | Black Forest & Alsace | 8 Days | £539pp | |
| Sep 25 | 810 | Belgian Coast, Bruges & Antwerp | 5 Days | £334pp | |
| Sep 25 | 812 | Beautiful Belgium | 5 Days | £344pp | |
| Oct 2 | 890 | Ligurian Riviera | 10 Days | £649pp | |
| Oct 6 | 859 | Dordogne | 8 Days | £549pp | |
| Oct 7 | 886 | Belfast & Giant's Causeway | 5 Days | £399pp | |
| Oct 9 | 812 | Beautiful Belgium | 5 Days | £334pp | |
| Oct 16 | 810 | Belgian Coast, Bruges & Antwerp | 5 Days | £334pp | |
| Oct 16 | 855 | Great War in Flanders | 5 Days | £339pp | |
Departing from North East
| | | | | | |
| --- | --- | --- | --- | --- | --- |
| Departure Date | Code | Tour | Duration | Price From |   |
| Jul 21 | 885M | Wicklow's Houses & Gardens | 7 Days | £509pp | |
| Sep 7 | 855M | Great War in Flanders | 5 Days | £344pp | |
| Sep 7 | 888M | Heart of Ireland | 7 Days | £489pp | |
| Sep 14 | 852M | Annecy & French Alps | 8 Days | £599pp | |
| Sep 16 | 890M | Ligurian Riviera | 10 Days | £699pp | |
| Sep 16 | 893M | Lake Maggiore | 10 Days | £749pp | |
| Sep 29 | 885M | Wicklow's Houses & Gardens | 7 Days  | £509pp | |
Departing from Yorkshire & Humberside
| | | | | | |
| --- | --- | --- | --- | --- | --- |
| Departure Date | Code | Tour | Duration | Price From |   |
| May 22 | 812 | Beautiful Belgium | 5 Days | £334pp | |
| Jun 9 | 859 | Dordogne | 8 Days | £549pp | |
| Jun 22 | 852 | Annecy & French Alps | 8 Days | £589pp | |
| Jul 7 | 859 | Dordogne | 8 Days | £549pp | |
| Jul 10 | 855 | Great War in Flanders | 5 Days | £339pp | |
| Jul 31 | 812 | Beautiful Belgium | 5 Days | £354pp | |
| Aug 24 | 852 | Annecy & French Alps | 8 Days | £599pp | |
| Aug 28 | 800 | Austrian Tyrol | 11 Days | £764pp | |
| Aug 28 | 855 | Great War in Flanders | 5 Days | £344pp | |