Coach Holidays to Torquay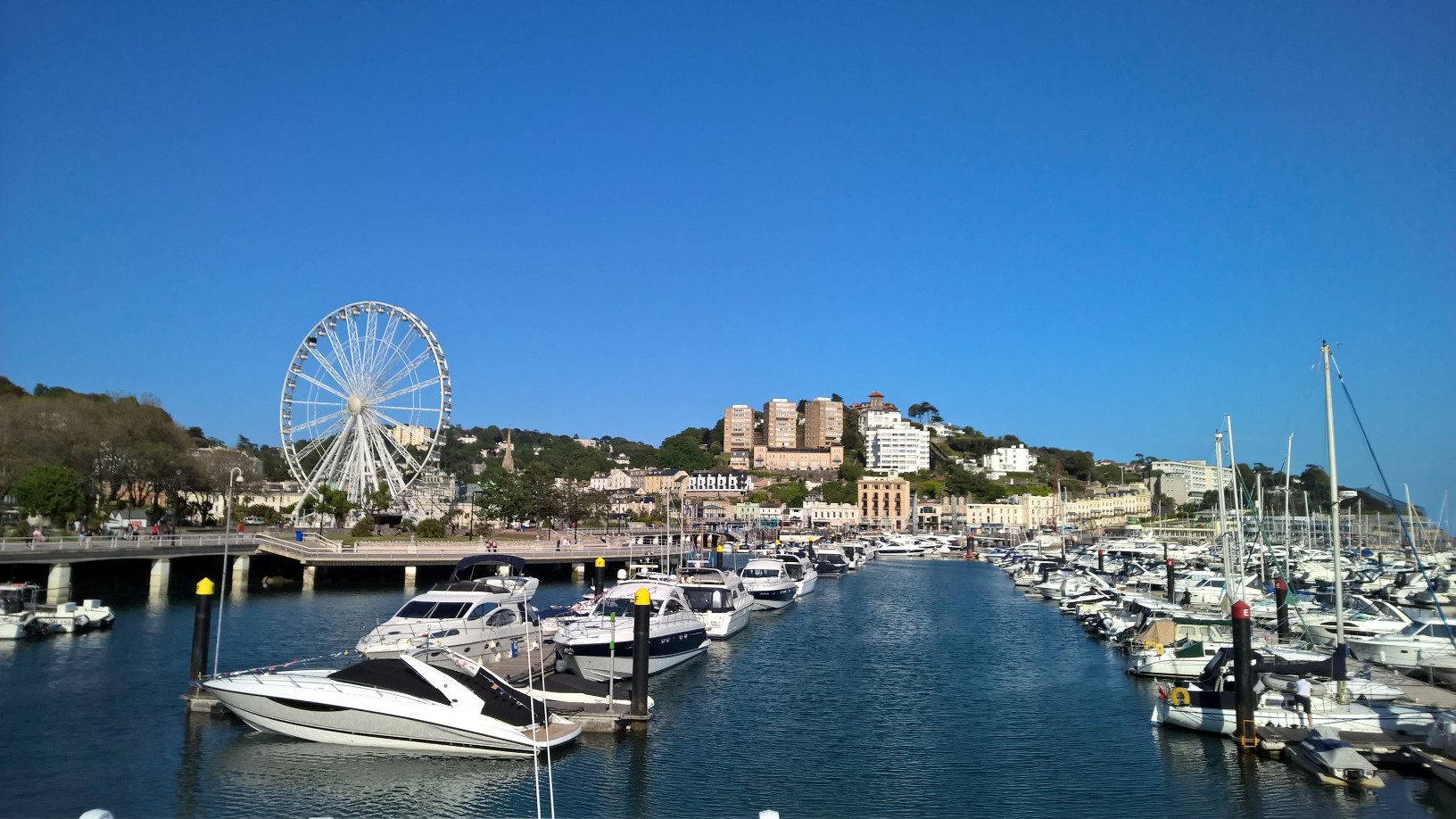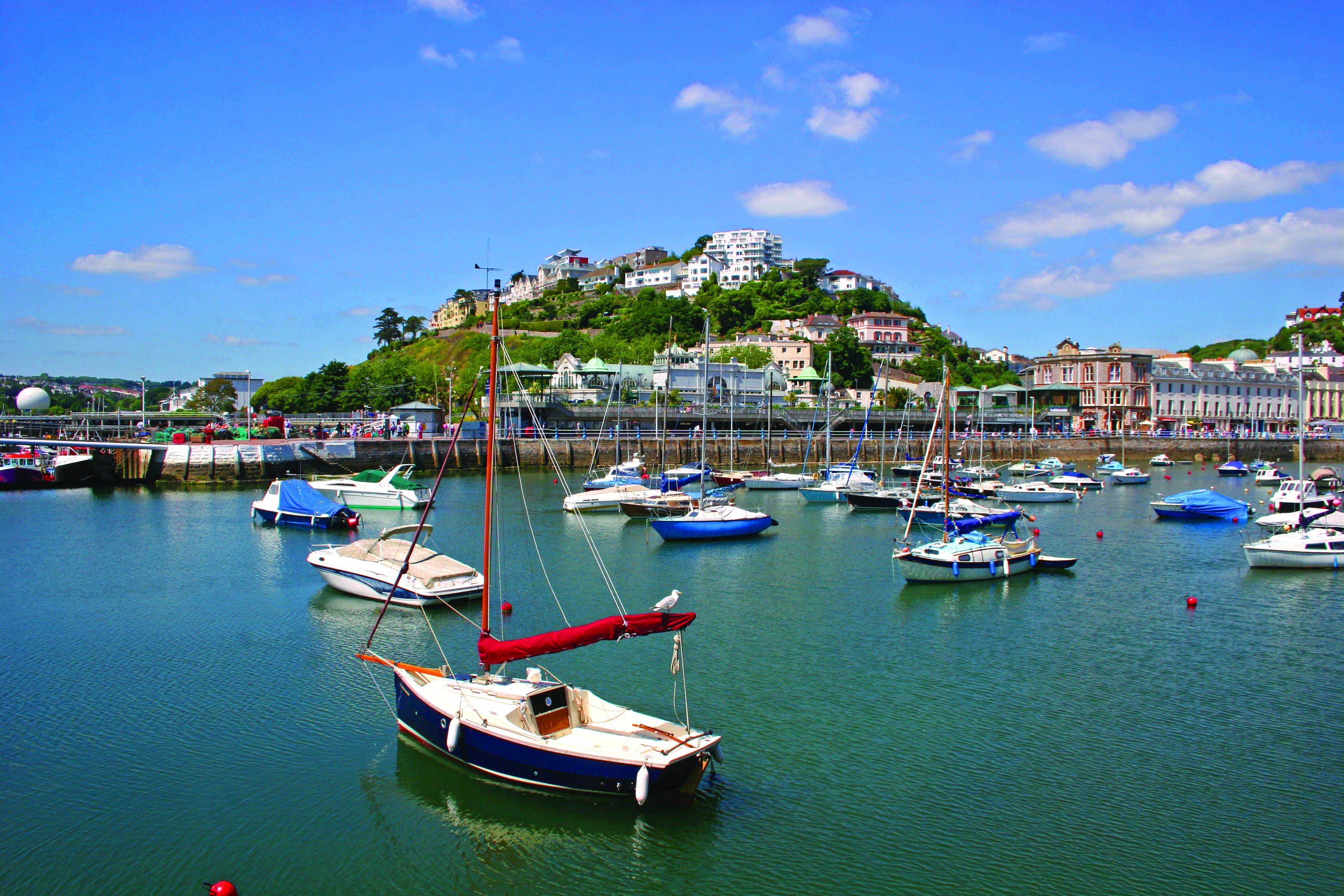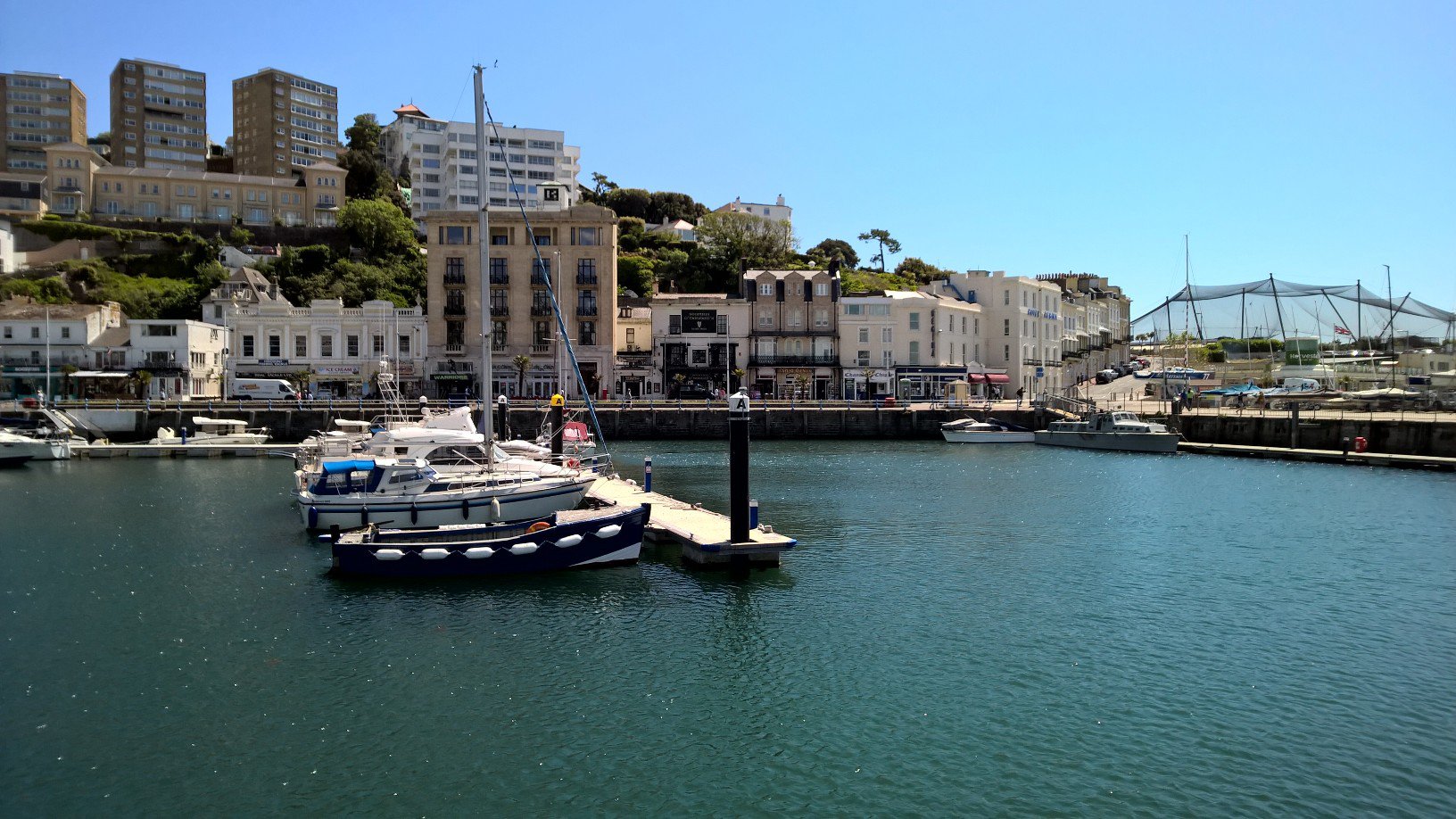 Coach Holidays to Torquay

Coach holidays to Torquay have always been a favourite with British holidaymakers. As a result, Torquay is one of Britain's most famous resorts. Situated at the heart of 22 miles of unspoilt coastline, the town has a mild climate and sparkling blue waters. Subtropical plants and palm trees lie in its beautiful public gardens. It has a magnificent seafront, beautiful beaches and a long list of highly rated attractions. With it often being referred to as the "English Riviera", Torquay has something to offer everyone!
By day, you can relax on one of the clean sandy beaches, explore the bustling harbour and marina or visit the excellent shops. For those more active, there are pretty walks and activities such as: sailing, bowls, golf, or fishing. By night, you are spoilt for choice in visiting local theatres, nightclubs, cabarets and discotheques. In addition to this, the promenade lights illuminate across the beautiful bay. In addition to this is Torquay's most popular and visited tourist attraction Babbacombe Model Village. Home to four acres of award-winning gardens, the villages miniature models are used to represent British life and culture. Further to this, Bygones is a 'must' visit for avid historians with three floors full of pure nostalgia.
One of Torquay's unique features is Kents Cavern. Recognised as Britain's most prehistoric cave, it was used by ancient humans for over 500,000 years. If you want to explore these natural caverns, and amazing formations, guided tours are available most days. Further to this, on Torquay's seafront you will find Living Coasts. Here you can get up close to an array of marine life. Finally, located just off the seafront near Tourquay, you will find Cocklington Country park. Situated in Cocklington Village, it is a stunning County Park that is free to walk around. The picturesque location has beautiful gardens, lakes and woodlands. This beautiful South Devon town has so much to offer holkidaymakers who enjoy coach holidays to Torquay.
Devon's original coastal resort has an excellent local museum and Blue Plaque Trail. Writers Nelson, Shelly, Byron and Raleigh all visited Exmouth for rest and inspiration. In additon, Manor Park Gardens are well kept with spectacular decorative borders, a café and occasional entertainment. Regular visitors to this select resort included Princess Victoria before she became Queen. Also, an interesting local museum (free entry) nestles amid the Regency architecture. Finally, Connaught Gardens are famed for their floral displays and clifftop views.
Plymouth & Buckfast Abbey
This historic naval city was the departure point of the Pilgrim fathers, James Cook and Charles Darwin. Attractions include Gin Distillery tours, National Marine Aquarium (entry fees apply) and Royal Willam Yard. You will also visit historic Sutton Harbour. Home to the Arts Centre as well as, the Barbican Theatre with its striking Lenkiewicz mural. Then across to Buckfast Abbey (free entry), a living monastic community situated on the southern edge of Dartmoor. The Abbey is famous for its tonic wine, made from French mistelle and Devonian herbs. The whole site was rebuilt by French Benedictines, exiled from France during the Third Republic.
Fans of classic Georgian architecture will love Den Crescent and the Assembly Rooms, reminiscent of Bath. At the resort end of town, the magnificent Victorian pier hosts many traditional seaside attractions. As well as the sea beach with its pier, Teignmouth has a river beach leading to the harbour and close-knit old town. Famous for its cathedral, with long vaulted ceilings, astronomical clock and minstrel's gallery. History and art lovers will also enjoy the Royal Albert Memorial Museum & Gallery (free admission). Also, why not take a rest at the Ship Inn, which Drake used to frequent.
Find your nearest pick-up point
We will pick you up close to home and take you to your nearest interchange where you will embark on your tour coach and be whisked away to your holiday destination. Simply enter your postcode into the search box below to find the pick-up points nearest to you
Your Postcode
Please enter your post code. For example: PR7 6AF