Tenby is a uniquely attractive resort. Its pastel coloured buildings, narrow streets, fortified walls and the quality of the light from its shimmering bays give it an atmosphere which is reminiscent of the Mediterranean. Tenby is a town immersed in ancient history and surrounded by an imposing medieval stone wall. With breath taking scenery and fascinating historic features, we are not surprised this is a popular choice amongst tourists who enjoy coach holidays to Tenby.
Its medieval castle was bombarded into submission by Cromwell using artillery on both land and sea, despite this, through the passages of time Tenby has seen many changes. From the 19th century, Tenby became a fashionable holiday destination for the English and the Welsh. It has the feeling of a town whose history is much richer than most seaside resorts. This feeling is enhanced as one ambles around the narrow-cobbled streets or stops for a drink in one of the many bars or cafes. It offers not only pleasure but surprise when entering the town wall, as you are led into a labyrinth of streets peppered with both independent and chain stores.
The fifteenth century Tudor Merchants House transforms you into a life when it was a busy trading port. Tenby has four magnificent sandy beaches and a delightful harbour which is always busy with pleasure crafts and the regular ferries which serve nearby Caldey Island monastery – a "must" to explore during your stay. For over 200 years, the town has been recognised as a hot spot for holiday makers who enjoy a spot of fishing or going for a walk along the beautiful Pembrokeshire Coast Path.
It is an enchanting destination with a warm atmosphere; its timeless appeal lures holiday makers back year after year. Whether you enjoy people watching, relaxing in a serene setting or you are quite active, you can be sure Tenby has plenty to offer.
Search Now to Find Your Ideal Holiday
Various pick up locations available, departing from the North West, North East, Midlands, South East and Yorkshire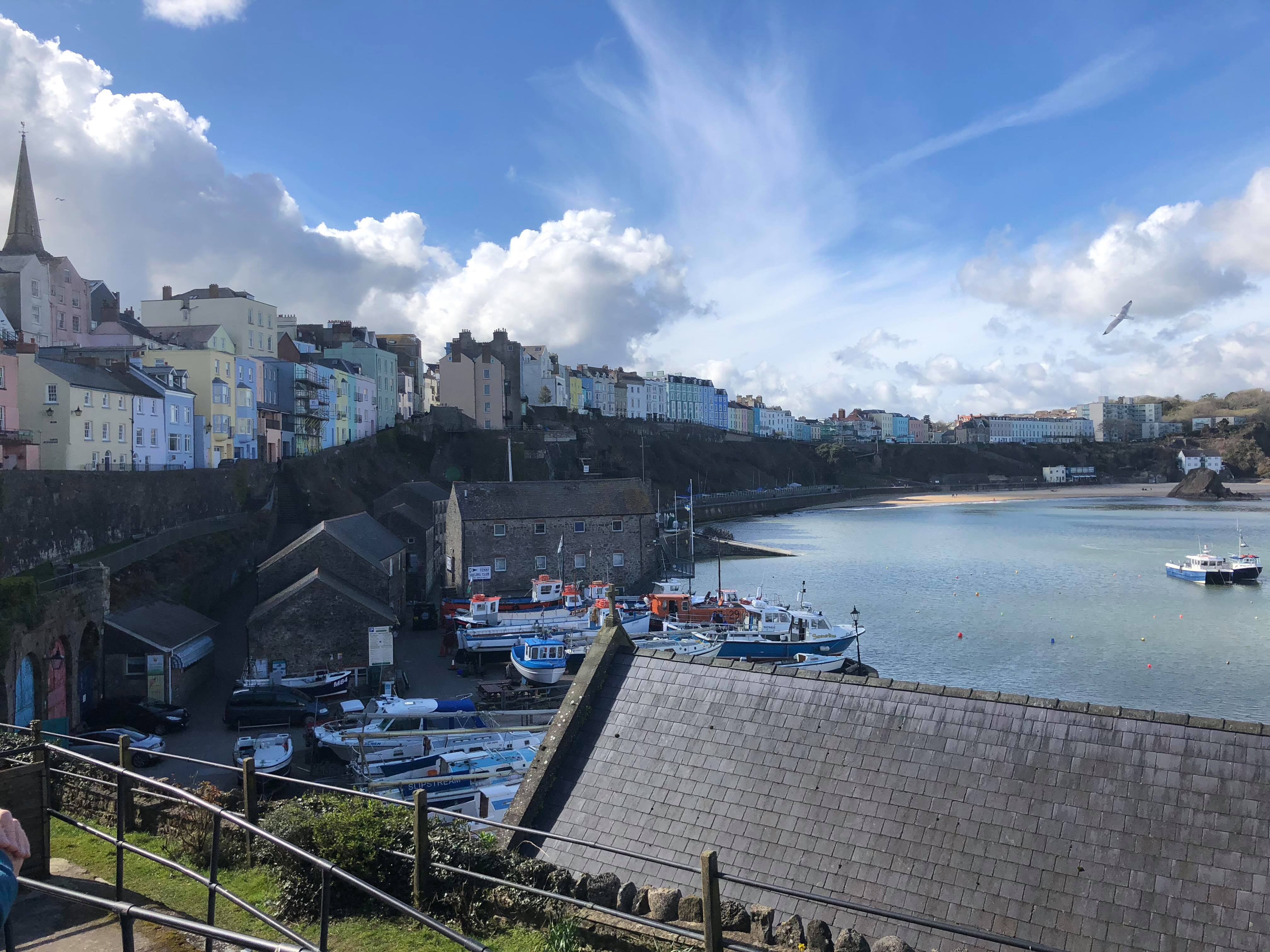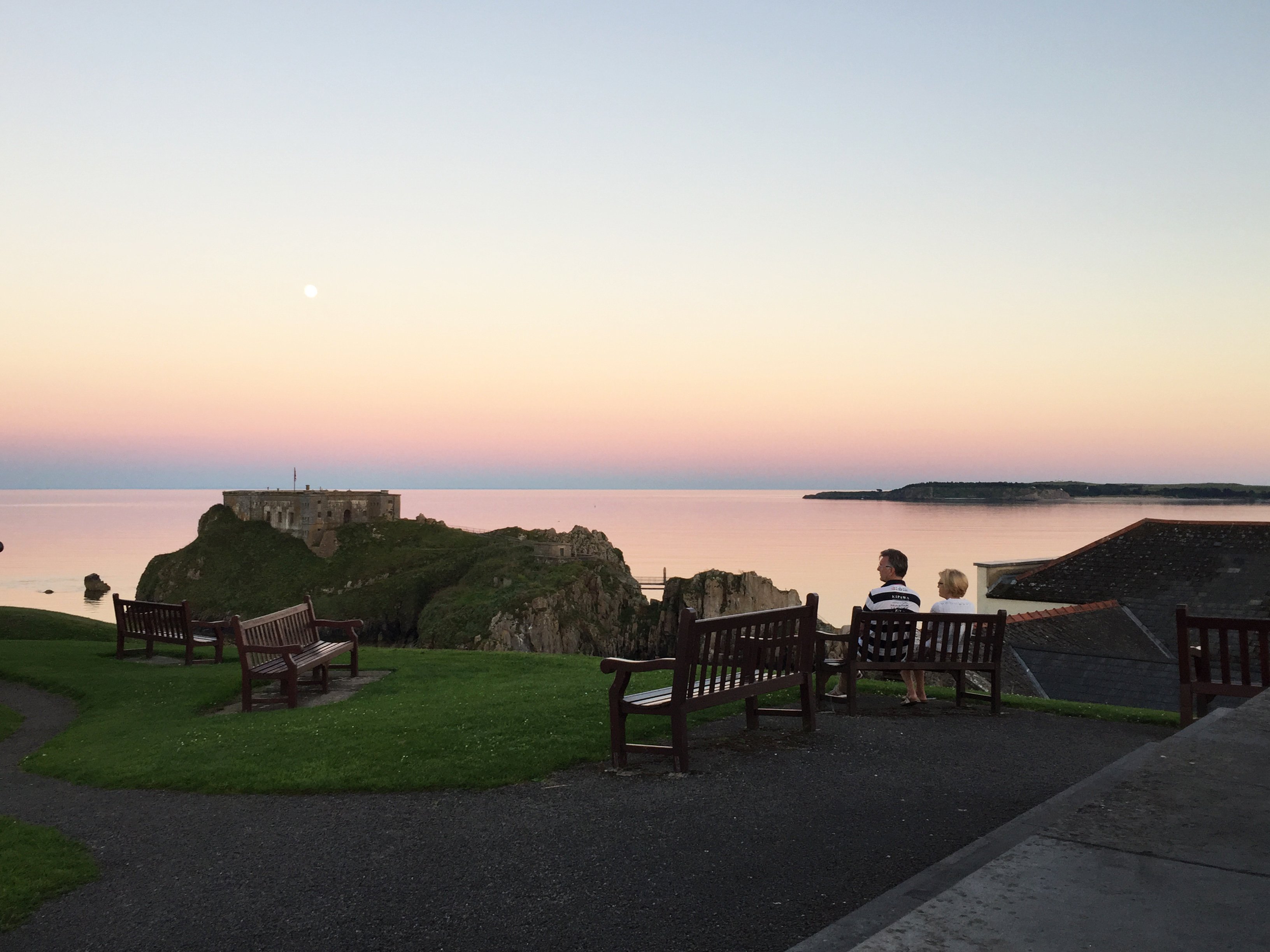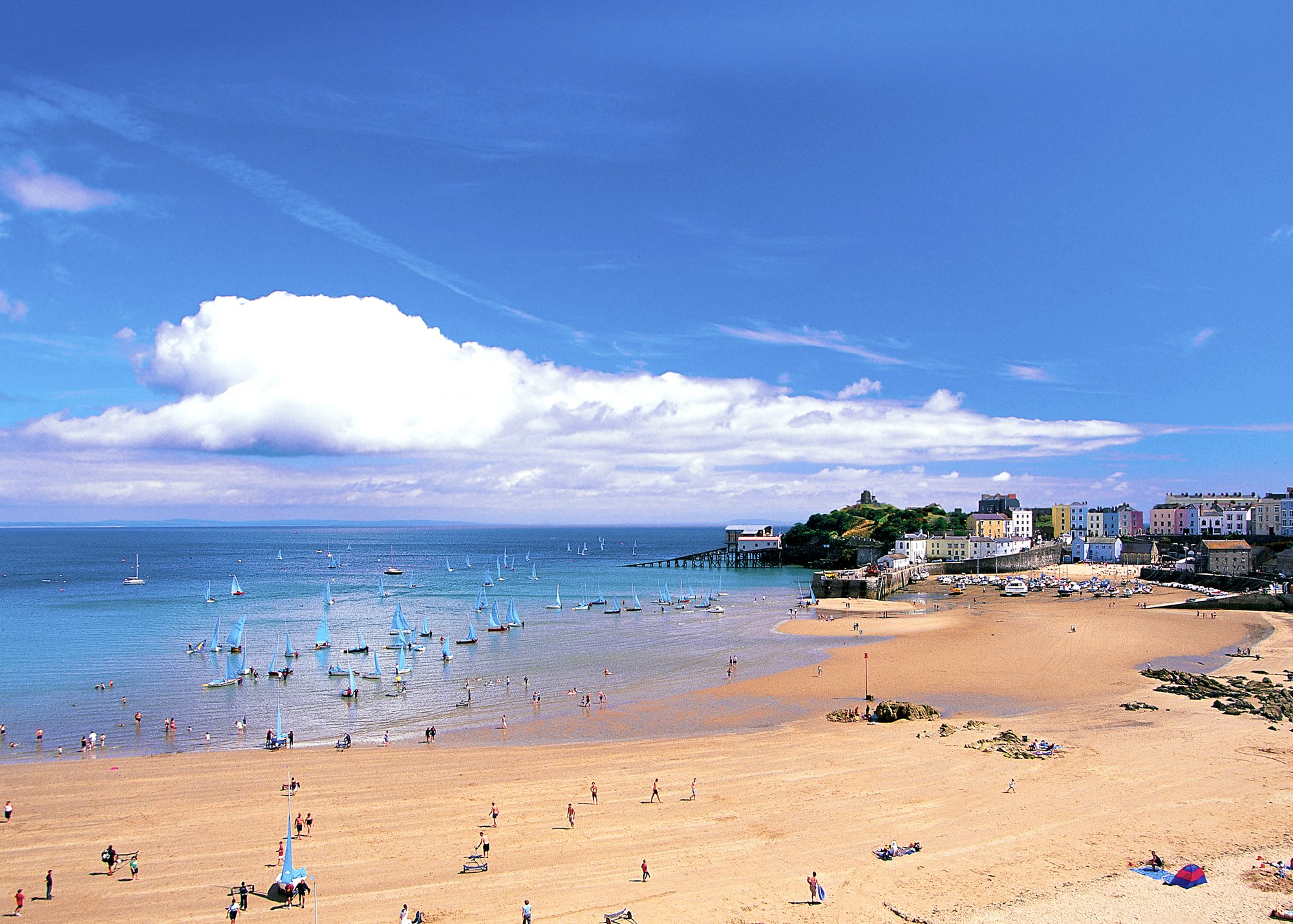 Tenby North Beach with Boats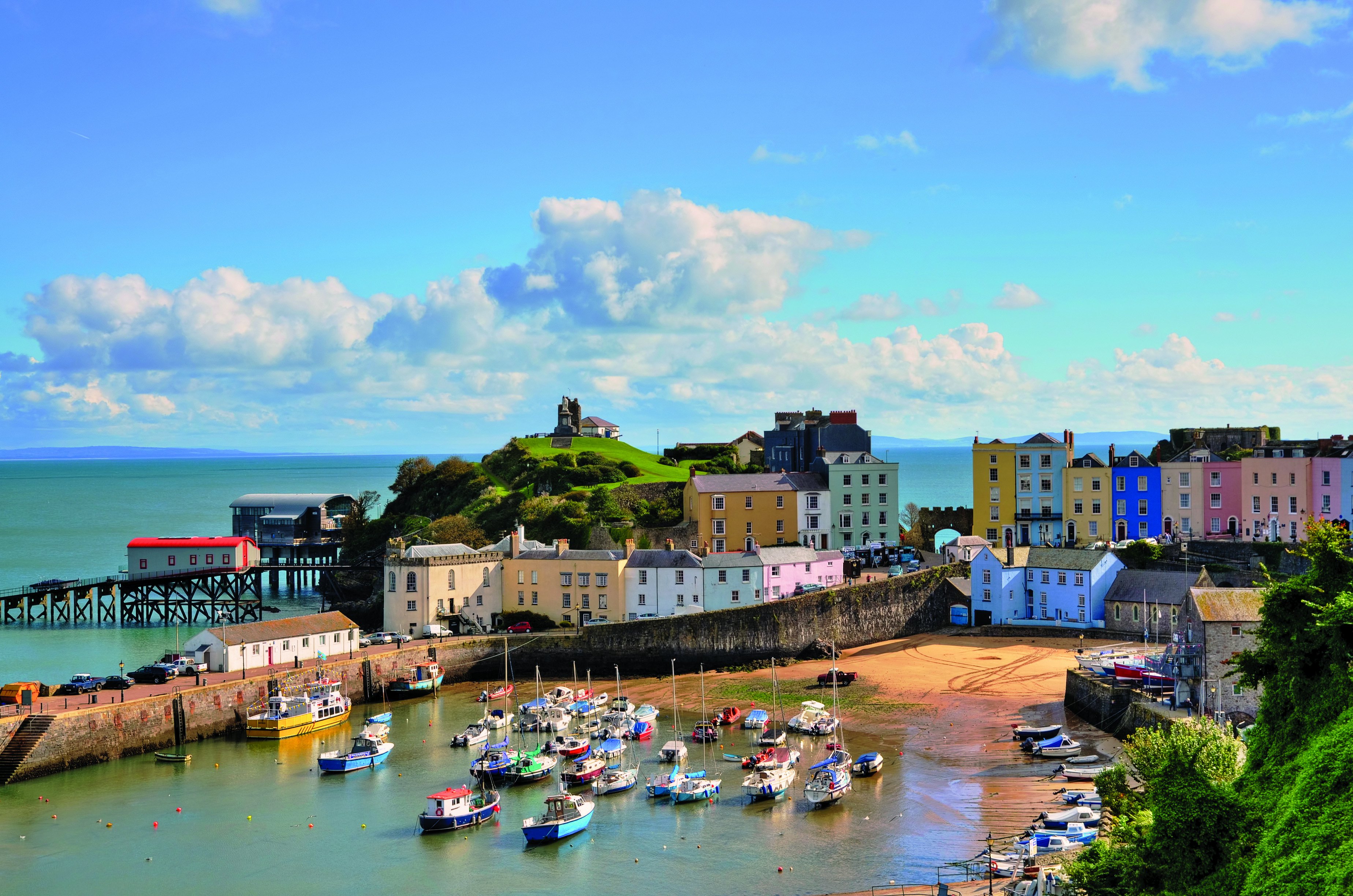 View of Tenby Harbour, with Castle Hill.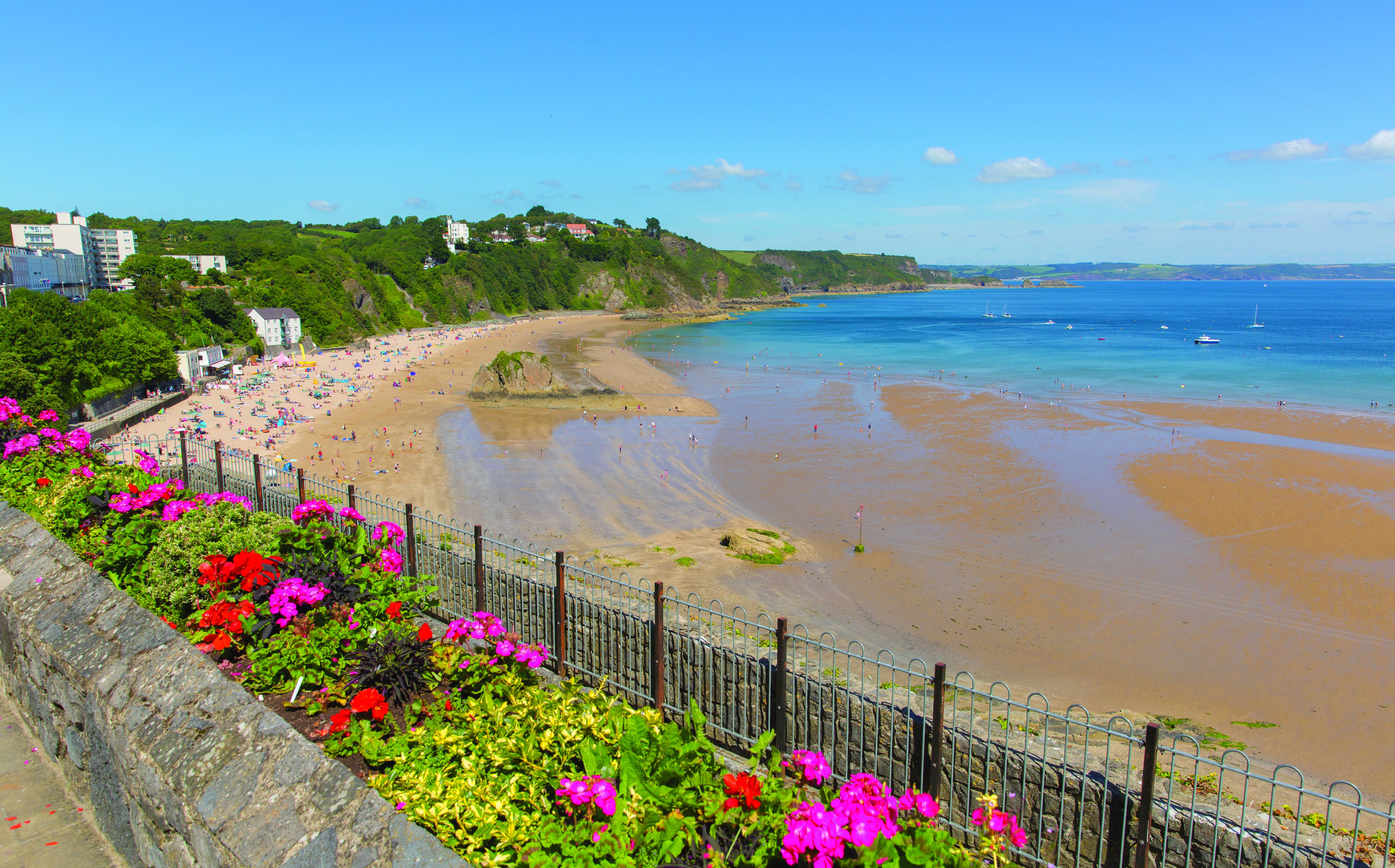 Tenby beach Wales uk in summer with tourists and visitors, blue

Discover where your nearest pickup point is for your next coach holiday to Tenby.
Find a coach holiday to our resort and explore Tenby with us.
Contact Us
Find out how you can get in touch with our friendly team to book your next coach holiday to Tenby.