New-Brochure-Header-Background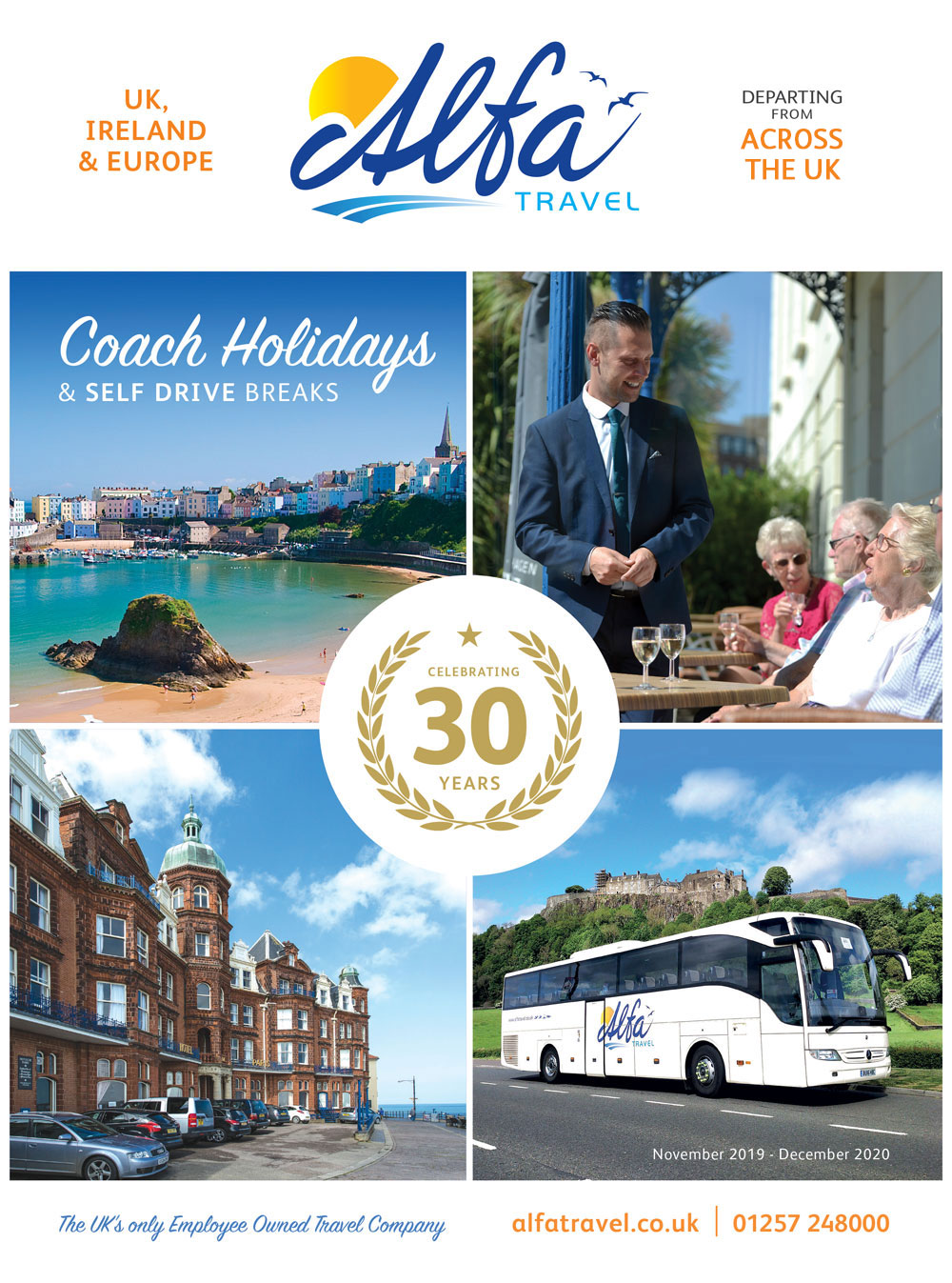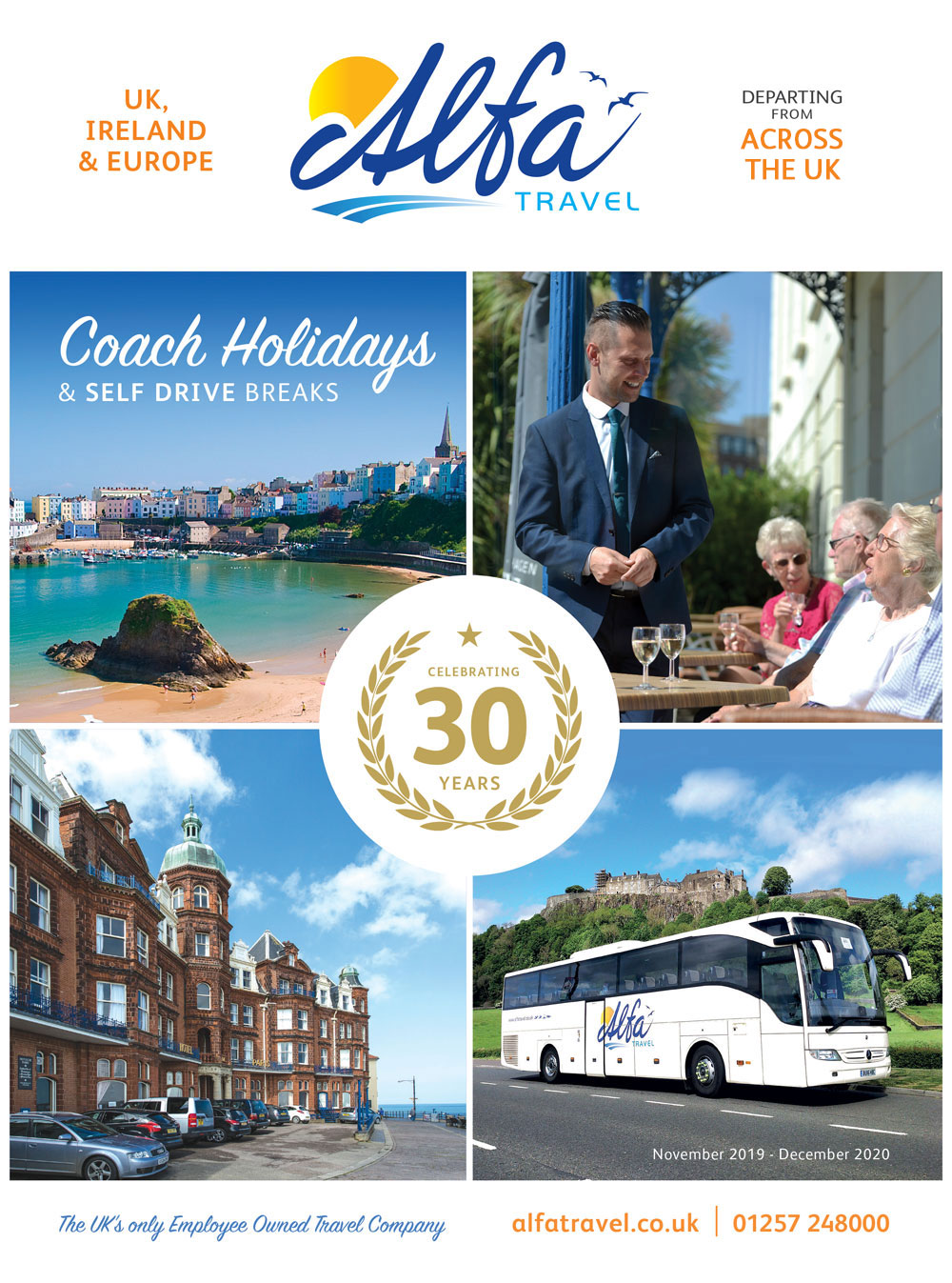 We are excited to announce our new brochure for 2020!
2020 is a special year for us as we celebrate 30 years of Alfa Travel delivering award winning holidays. As the only employee owned travel company in the UK, this is something that makes us all proud and equally excited to launch our brand new 2020 brochure.
Our new look brochure features a handpicked collection of holidays to the UK's finest seaside destinations in partnership with our very own Leisureplex Hotels, with all the amazing 'value added' excursions and seasonal offers that you have come to expect from Alfa – all designed to tempt you away!
Your very own team of Alfa memory makers have been busy designing a fantastic new range of holiday experiences within the UK and Europe especially with our customers in mind. The majority of our coach holidays include free excursions or admissions to some of the most fascinating places without the need to pre-book or queue at busy times of the year. And don't forget with Alfa, there are no hidden charges with FREE local pick up points and FREE choice of seats, even if you choose to sit at the front!
Whether you choose to sit back and take in the stunning vistas from the comfort of your personal, luxury seat on one of Alfa's coach breaks, cruise down European waterways aboard your very own floating hotel without the need to pack and unpack every day or you simply prefer to experience the freedom to go as you please on our self drive breaks in your own car, you're always assured of the same great Alfa hospitality.
Spoil yourself with these great deals on your next Alfa Holiday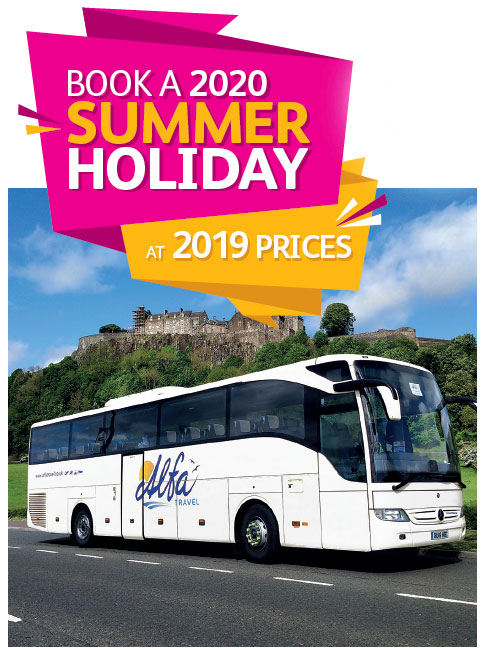 Our extremely popular loyalty bonus is our way of thanking our thousands of frequent Alfa travellers. You may book as many 2020 holidays as you wish. You do not have to book them all at once; just note the booking references of your holidays as you go along. You can even claim for any 2020 bookings you have already made. Simply make the bookings and pay all deposits by 31st December 2019.
£100 off per couple
Quote RCN, valid until 31st October 2019.
Fantastic Coach Holiday Offers
£25 Low Deposit

Book before 31st December 2019 and pay only £25 deposit per person on all 2020 breaks.
Early Booking Bonus

Book more than one 2020 holiday by 31st October 2019 and you will receive a £10 per person discount on your first Alfa holiday!
Autumn and Spring Offers

With FREE lunches on resort days, FREE drinks, half price bar deals and no single supplements, these are not to be missed. See brochure for more details.
Price Freeze

Your chance to purchase 2020 holidays at 2019 prices on departures between 18th July and 27th September 2020. (Applies to holidays staying at Leisureplex Hotels only).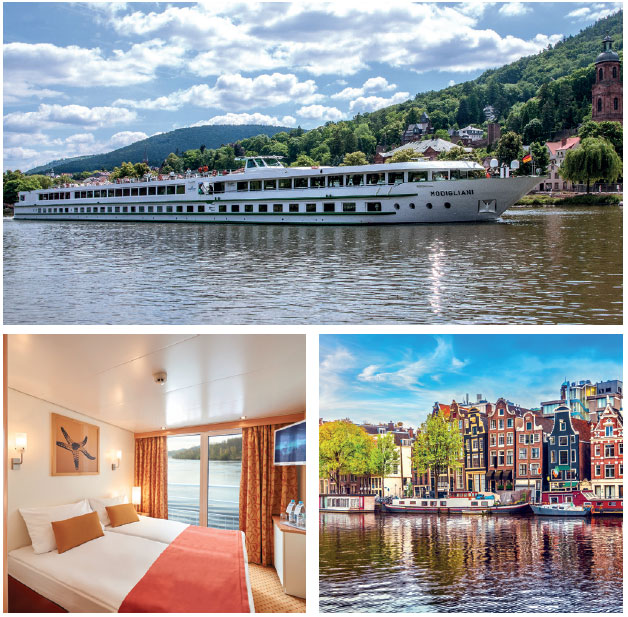 View the brochure online - select your departure area...
North West
Find tours departing from the North West
North East
Find tours departing from the North East
Midlands
Find tours departing from the Midlands
South
Find tours departing from the South
Yorkshire
Find tours departing from Yorkshire
How do I get a printed copy?
If you are an existing customer, you should receive your brochure in the post by 16th September 2019 so there is no need to order a copy! Otherwise, there are a number of ways to get your hands on our new 2020 brochure.