We are pleased to announce the Alfa Travel 2020 Tour Driver of the Year has been awarded to Glyn Harrison!
Regular guests will know how invaluable a knowledgeable and helpful driver is and makes all the difference on a coach holiday. What's more, a coach driver with real character and personality puts the wow factor into a holiday or short break.
With drivers having such a key role to play in the delivery of outstanding service to our customers, it is only right that customer feedback provides significant contribution to the award judging. In addition to this, a range of other driver related skills are taken into account, ensuring the award recognises the drivers who perform to the pinnacle of their profession throughout the season.
To be eligible to win the Tour Driver of the Year Award a driver would need to be full time and have been here for the full season.
This long running award always generates a lot of excitement and competitive spirit amongst our new and our more experienced members of the Alfa team.
Winner - Driver of the Year - Glyn Harrison, North West Regional Team
Glyn joined Alfa Travel in the summer of 2017 and is based out of our Warrington interchange. Glyn has settled into his role really well and has taken his own performance very seriously showing really good improvement. He is now regarded as one of our top performers delivering fantastic service the Alfa Way which is a brilliant achievement in two and a half years. Glyn was also presented with the Alfa Travel Rising Star of the Year Award in 2018.
Throughout 2019, Glyn delighted over 1,600 Alfa passengers on his tours and received ZERO complaints. He drove over 35,000 collision free miles, with ZERO driver hours' infringements.
Glyn has covered 45 tours to 18 different places showing tremendous flexibility and commitment. In Glyn's role as a non-resort based driver he spends most of his year away from his home and family which is a tough personal commitment. A huge well done GLYN HARRISON!
Keep a look out for our Driver of the Year this holiday season. You'll be able to identify Glyn's coach by his Driver of the Year livery!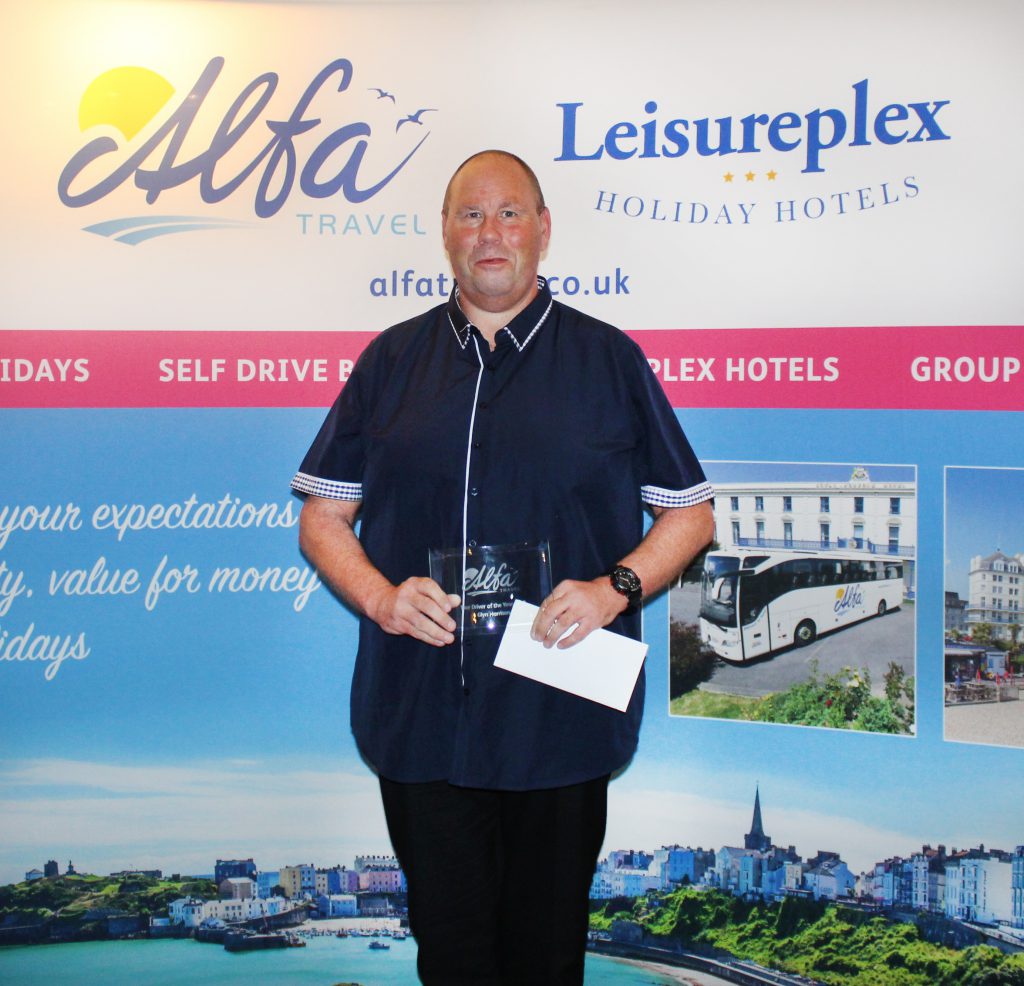 Driver of the Year - Runner Up - Dave Tyreman, North East Regional Team
In second place is Dave Tyreman who is part of our North East team. Dave had ZERO collisions in 2019 driving 35 thousand miles. Dave has put in an excellent performance over the 2019 season, with good tacho compliance and excellent customer feedback. Dave is also not bad at Karaoke!
Driver of the Year - 3rd Place - Alan Wren, Midlands Regional Team
In third place is Alan Wren, winner of our Rising Star award last year. Alan is part of our Midlands driving team and has worked hard throughout the 2019 season to achieve excellent tacho compliance and customer feedback. Alan has had ZERO collisions in 2019 driving 29 thousand miles.
Rising Star Award - Dan Tracy, South Regional Team
This award is to recognise a new driver. Drivers who join part way through the year can contribute significantly and really show they can be part of the Alfa family. This award is for a rising star amongst the drivers. One to watch out for perhaps in the Driver of the Year next time around. Well done to Dan Tracy who is part of our South team. Dan joined the team in July and had ZERO collisions in 2019 driving 14 thousand miles. With excellent customer feedback, even including a poem from one of our customers, Dan is progressing well and creating a great impression so far.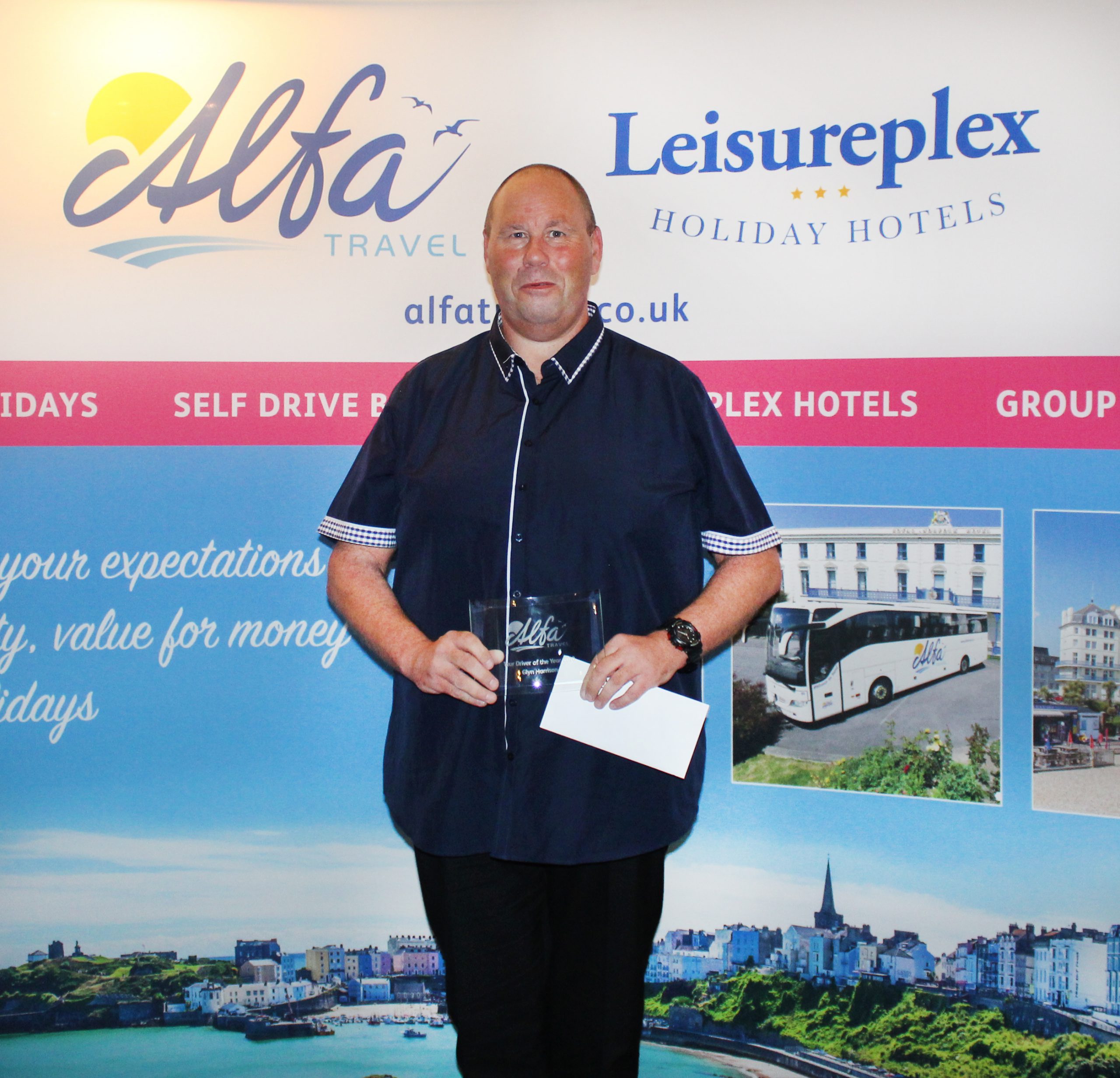 Winner - Driver of the Year - Glyn Harrison, North West Regional Team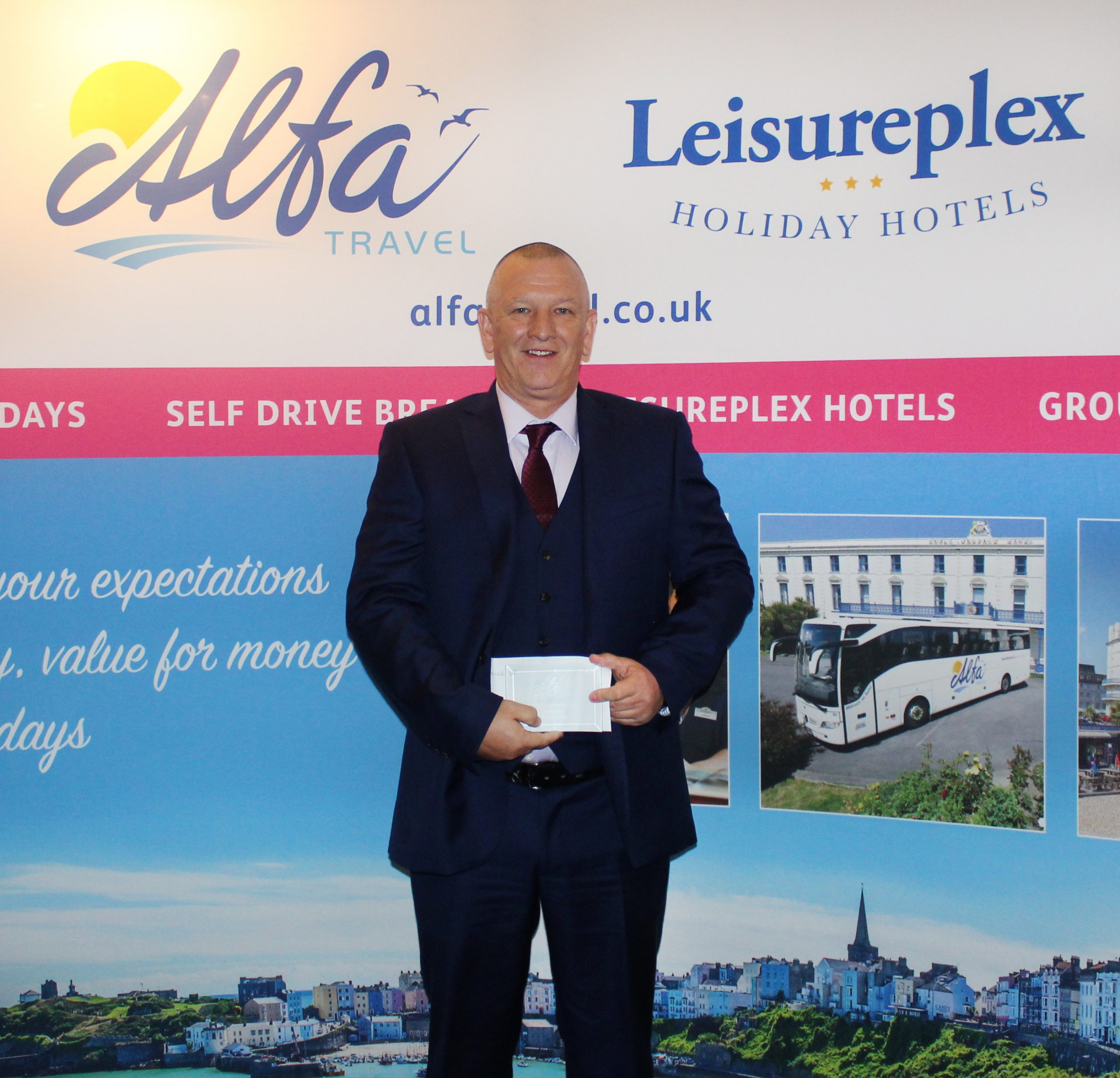 Driver of the Year - Runner Up - Dave Tyreman, North East Regional Team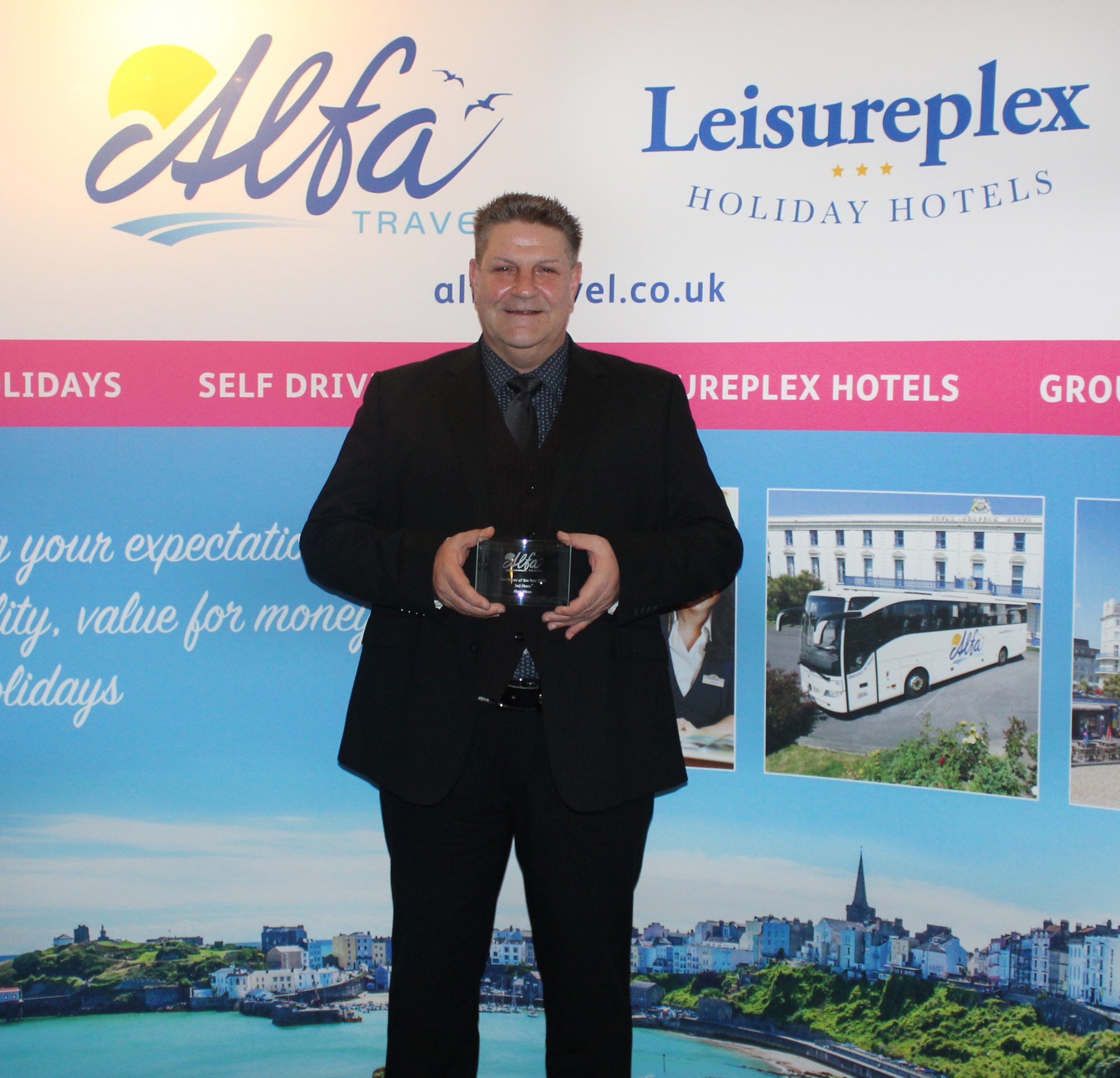 Driver of the Year - 3rd Place - Alan Wren, Midlands Regional Team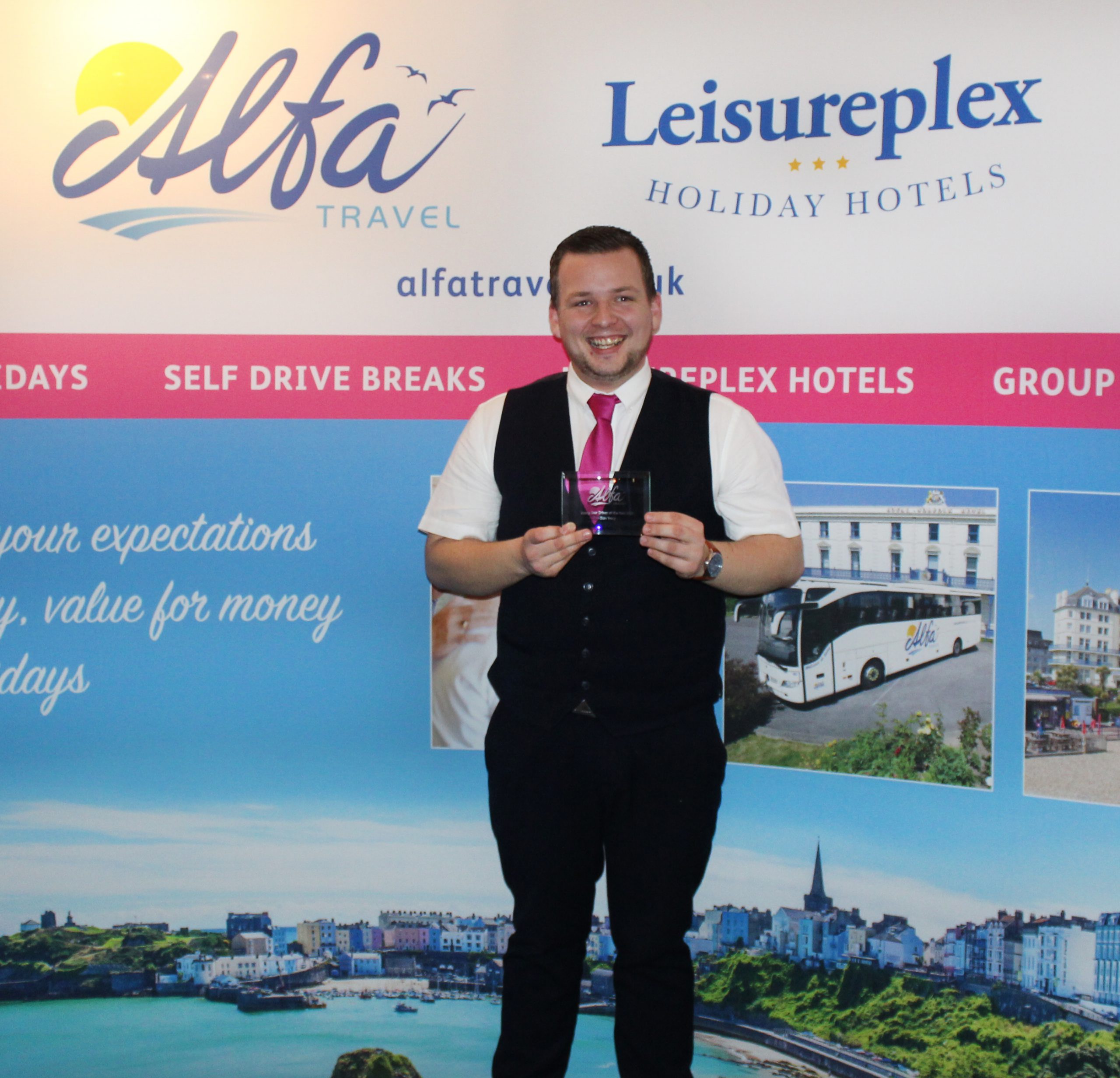 Rising Star Award - Dan Tracy