We are pleased to announce the Alfa Travel 2019 Tour Driver of the Year has been awarded to Mick Lambert!!
Regular guests will know how invaluable a knowledgeable and helpful driver is and makes all the difference on a coach holiday. What's more, a coach driver with real character and personality puts the wow factor into a holiday or short break.
With drivers having such a key role to play in the delivery of outstanding service to our customers, it is only right that customer feedback provides significant contribution to the award judging. In addition to this, a range of other driver related skills are taken into accounts, ensuring the award recognises the drivers who perform to the pinnacle of their profession throughout the season.
To be eligible to win the Tour Driver of the Year Award a driver would need to be full time and have been here for the full season.
This long running award always generates a lot of excitement and competitive spirit amongst our new and our more experienced members of the Alfa team.
Winner - Driver of the Year - Mick Lambert, South Regional Team
Mick has really excelled and stepped it up in the last year. He achieved a 27% increase in driving style performance finishing on 8.90. Mick has received zero hours infringements, zero collisions and fantastic customer feedback throughout the 2018 season. A massive well done to MICK LAMBERT!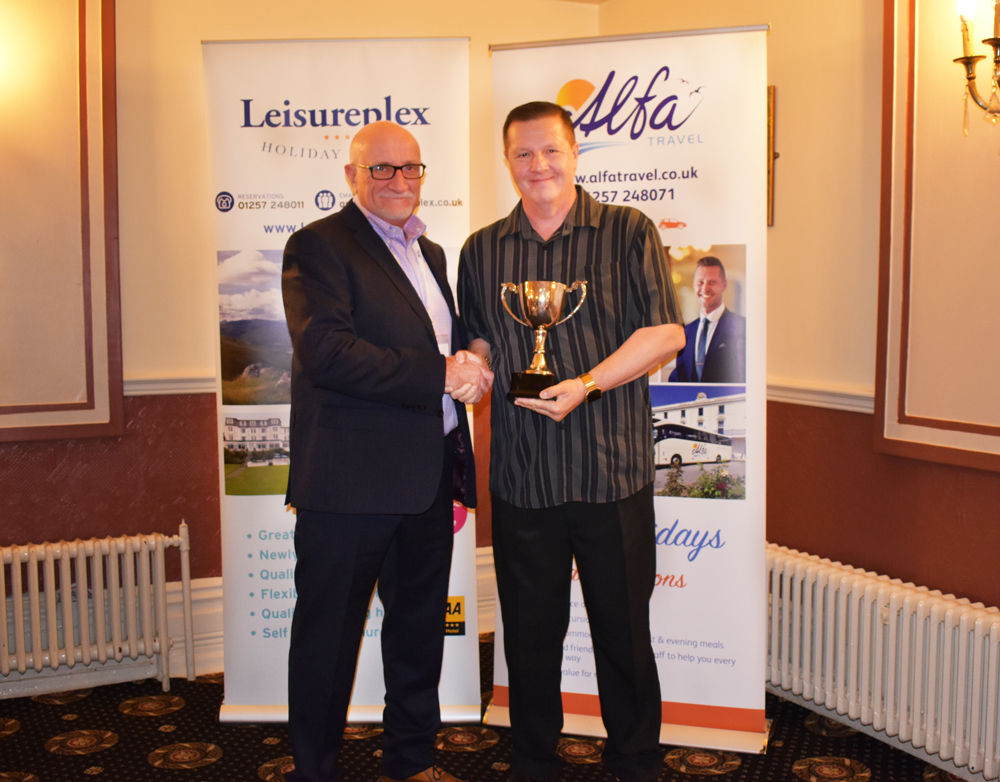 Driver of the Year - 2nd Place - Allan Lonsdale, South Regional Team
Allan was the winner of the esteemed Driver of the Year Award last year and he is also currently shortlisted for the Coach Tour Driver of the Year for the British Coach Tourism Awards. It was incredibly tight between first, second and third place this year. Allan has put in another excellent performance over the 2018 season and best of luck to him at the British Coach Tourism Awards!
Driver of the Year - 3rd Place - Matt Kenny, North West Regional Team
In third place is Matt Kenny who is part of our North West team and is a driver who re-joined us at the beginning of the year and has put in a really superb performance.
Rising Star Award - Alan Wren
This award is to recognise a new driver. Drivers that have joined part way through the year can contribute significantly and really show they can be part of the Alfa family. This award is for a rising star amongst the drivers. One to watch out for perhaps in the Driver of the Year next time round. Well done to Alan Wren who is part of our Midlands team and is progressing well across the performance measures and creating a great impression so far.
Smooth Driver of the Year - Andre Leech
Last year we celebrated an achievement with one driver who managed to deliver a fantastic 8.60 on his Fleetboard driving style performance. We have seen some fantastic improvements in the year and one standout is a driver who joined the team during the year. The award highlights the importance of driving both safely and efficiently and is reached by very careful handling of the vehicle and a driving style that is preventative and defensive. Scored out of 10 points and with all trips weighted to be comparable this driver achieved a fantastic performance of 9.22 out of 10 based over 21 thousand miles and as a relief driver using 19 different coaches. A massive well done to Andre Leech!