Coach holidays to Aberdeen
Located in the North East of Scotland, Aberdeen sits where the Dee and Don rivers meet the North Sea. Which is why it was originally known as Aberdon, meaning 'at the mouth of the Don'. Nowadays, it is referred to as 'The Granite City' due to many buildings being made from granite. Aberdeen is Scotland's third-largest city, Scotland's second-biggest fishing port and the capital of Europe's oil industry. This superb city also has a wealth of historic features and attractions, making it a popular choice among holidaymakers who enjoy coach holidays to Aberdeen. Be sure to pack your sunglasses for your trip to Aberdeen as it is one of the sunniest cities in Scotland. With a sunny disposition and over 45 parks and gardens, this city is a haven for tourists. For many years, Aberdeen has had great success from its sea-based industries. You can visit Aberdeen Maritime Museum to explore how Aberdeen has developed from a fishing hotspot to a city known best for its oil industry.  Aberdeen is a city of growth, its Duthie Park Winter Gardens is one of Europe's largest indoor gardens. There you will find stunning, exotic flowers from around the globe. A highly popular destination that attracts tourists in the masses is Slains Castle, which is free and open for the general public to explore. It is situated on the coastal edge and has great views and character. If you like old castles, it is worth a visit! Aberdeen is full of hidden gems, a popular one is a little village named Footdee – or Fittie as it is known by locals. It is a vibrant former fishing village with lots of quirky buildings. Blessed with an array of museums, parks, and beaches; Aberdeen is a city that knows how to please the crowds.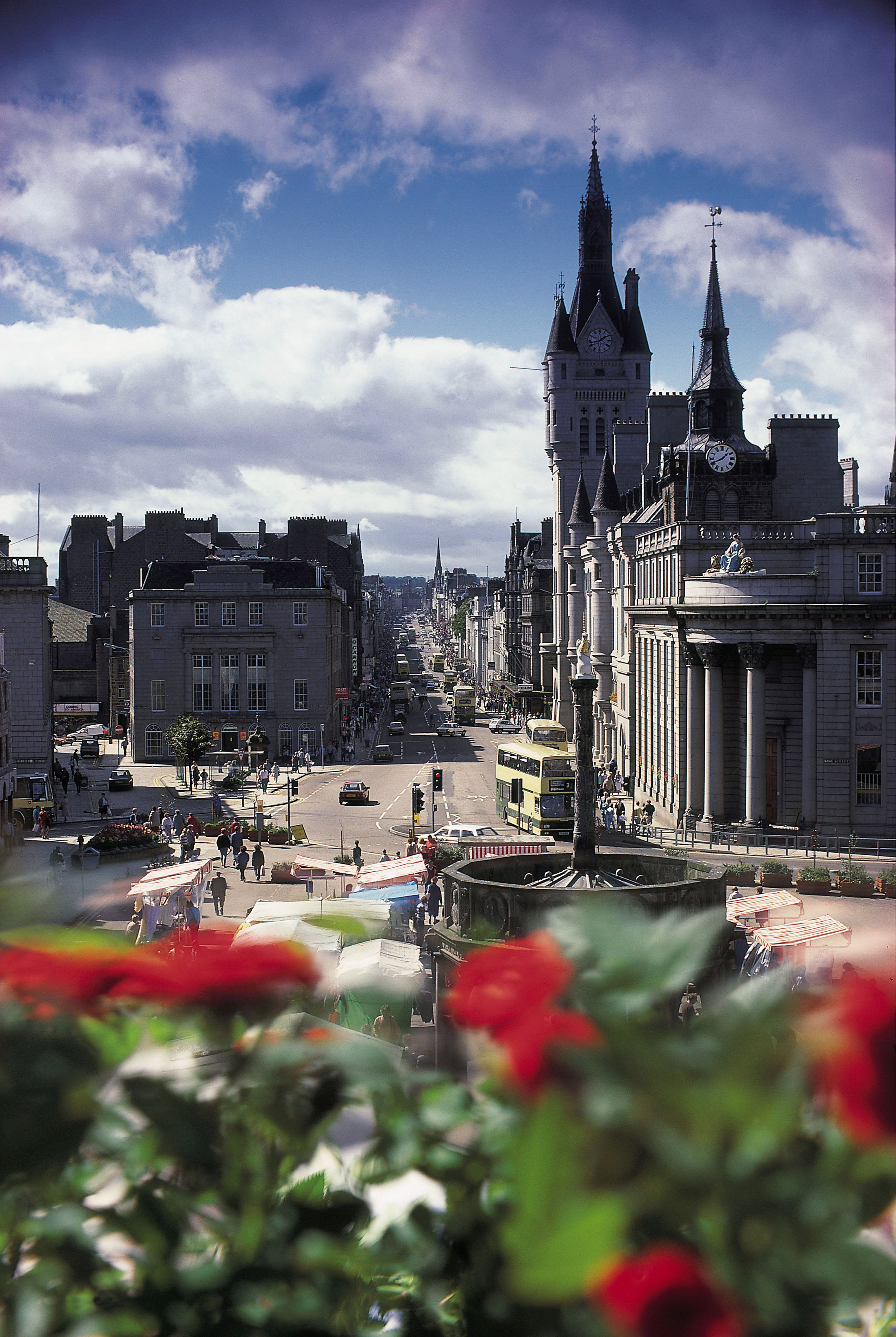 Discover where your nearest pickup point is for your next coach holiday to Aberdeen.
Find a coach holiday to our resort and explore Aberdeen with us.
Contact Us
Find out how you can get in touch with our friendly team to book your next coach holiday to Aberdeen.